Chalet Nyon

Morzine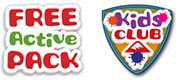 Looking for a true alpinists' chalet on the edge of a forest, just moments from the bike and walking trails, a stone's throw from the waterfalls and decked out with its own hot tub? Then look no further than our 10-bed luxury chalet...

At A Glance
Premium alpine chalet (Wi-Fi)
Sleeps 10+: 5 ensuite rooms
Nyon cable car: next door
Bike / walking trails: doorstep
Other bike lifts: 5min cycle
Shops, bars: 1 mile (15 min walk)
Free bus stop: Outside chalet
Hot tub, garden & views
Secure bike store, Jet wash
Your Holiday Includes
Flights & Transfers unless self-drive
Daily breakfast & afternoon tea
3 course dinners & wine (5 nts)
Mountain bike hire (free upgrade*)
White Water Rafting session
Walking lift pass for 25 lifts (6 day)
Guided Walk/Hike (Pro Guide half-day)
Aquatic centre swimming/leisure (6 day)
Kayaking / Paddleboarding session
Kids Club: 5 half days (4-17yr)
6-day Multi Activity Pass
More on your FREE Activities
*Nyon gets a free bike hire upgrade so guests get their own bike for 6 days
Morzine is Good for
Short Transfer (1hr 10min)
Great Mountain Biking!
Lots of family activities
Canyoning & Via Ferrata
Lake activities
Bars & shops
Your home for the week
If you've been to Morzine you'll know it's unusual to be able to get stay so close to the lifts and activities, but Chalet Nyon delivers on comfort as well as convenience. This is a real mountain lovers retreat.
The chalet has been beautifully restored to offer all the charm and beauty of an old, traditional chalet with the modern luxuries of a very smart alpine retreat. Its pretty exterior is clad in antique wood, while inside the Nyon's cosy, firelit rooms were designed by Caroline Fooks Interiors, and are just a stone's throw from the Nyon cable car and the Nyon-based activities of Canyoning and Via Ferrata.

At the end of the day soak up the last of the evening sun in the hot tub on the terrace, taking in panoramic views of the Vallee de la Manche.

Layout Plan >


A great location!
Chalet Nyon sits next door to Nyon cable car and doorstep to the biking and walking trails, close to the Nyon waterfalls and the activities of Canyoning and Via ferrata. This is a true Alpinists' chalet with a tranquil setting and route one access to the mountain and its action.
If you want to explore the town centre, you can walk it in about 15 mins or take the free shuttle bus (approx every 20 mins) which stops right outside. We even offer a free bike hire upgrade, so you get your own bike for 6 days. It'll make getting around resort easy. And more fun too!
Eat, drink and be active
The only thing we enjoy as much as fresh mountain air is freshly-cooked food at the end of a day of energising activity. You can expect the very best from our highly-trained hosts and chefs, because we know that eating and drinking well are essential parts of any active holiday.
Each morning you'll enjoy our very own Breakfast of Champions. A freshly-cooked Full English or other cooked breakfast options to set you up for the day; or mouth-watering continental options if you'd prefer, with a slap-up continental breakfast brought in on staff days off.

Nothing beats a freshly-baked cake and afternoon tea when you get back in from the hills and lakes, which you'll be able to tuck into on five days of your stay. Each of our chalets has its own Nespresso machine supplying fresh coffee on tap to help you stay suitably caffeinated throughout your holiday.

In the evenings we'll tease your taste buds with a delicious three-course menu, accompanied by free-flowing wines until dessert. All this is served on five nights of your stay, leaving you free to explore the local restaurants on staff nights off.

- Continental breakfast (7 days) with hot options (4 days) - Afternoon tea, coffee & hot chocolate with freshly baked cakes (5 days) - Three course dinners with wine (5 nights)

More on Catering >


What's included in your free Active Pack?
Mountain or road biking (free bike hire)
White water rafting excursion
Walking lift pass for 25 lifts (6 days)
Guided walk/hike (half day, professional guide)
Aquatic centre (swimming/wellness: 6-day pass)
Kayaking or Paddleboarding (1 session)
Active Kids Clubs*: 5 half days (4-17yrs)
Multi-Activity 'Magic Pass' (6 days)
Your 'Magic Pass' gives you access to: (deep breath!) 2 swimming lakes, 25 lifts for hikers, 5 cultural sites, 9 tennis courts, 2 ice skating rinks, 3 tourist road trains, inter-resort shuttle buses and 850km of walking tracks & biking trails.
Reckon you can fit all that in?
With so many activities on offer, the hardest part is choosing what to do! Morzine is famous for its mountain biking and walking and has the most extensive lift network (25 lifts) and the largest number of trails in the Alps.
We put together our inclusive Active Packs so that you've more than enough activities to sink your teeth into on your week with us.What's included in your free Active Pack?

We include a free lift pass for hikers and walkers to explore the mountains. You can pay a little extra for a biking lift pass to use the high-altitude trails if the resort trails simply aren't enough!

We also offer complimentary use of our top-notch Specialized mountain bikes during your stay, to help you explore. We'll even help you get wet with a free session of kayaking, stand-up paddle boarding or white water rafting. Nothing breaks the ice with your fellow hotel guests like heading down a river at high speed on an inflatable raft, right?

*Kids Club is located at one of our main hotels.

More on Free Active Packs >