Chalet Le Petit Philibert

Morzine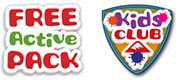 Chalet Le Petit Philibert is a pretty Savoyard chalet which commands spectacular views and is next door to Hotel Philibert. Guests can enjoy the hotel's Jacuzzi hot tub, sauna and outdoor pool which is right outside the chalet. All the benefits of a hotel, but in a private chalet – and perfect for an alpine break in the sun.
At A Glance
Sleeps 10-15: 7-ensuite rooms
Morzine centre: 5 mins (450m)
Lifts & trails: 5 min cycle
Free bus stop: outside
Comfy lounge (Wi-Fi)
Outdoor hot tub
Outdoor swimming pool (access)
Sauna, mini-gym (access)
Secure bike store, Jet wash
Your Holiday Includes
Flights & transfers (unless self-travel)
Daily breakfast & afternoon tea
6 x 3 course dinners with wine
Mountain bike hire (3 days)
White Water Rafting
Walking lift pass (25 lifts)
Guided walk/hike (half-day)
Kayaking / Paddleboarding
Kids Club: 5 half days (4-17yr)
6-day Multi Activity Pass
Morzine is Good for
Mountain Biking
Family activities
Canyoning & Via Ferrata
Lake activities
Bars & shops
A buzzing resort centre
About Chalet Le Petit Philibert
The Chalet Le Petit Philibert is a beautiful Savoyard chalet built in local wood and stone. It's also run exclusively by us and perfect for active groups of friends or family looking for a charming chalet with high-quality facilities on tap. It enjoys a privileged location, just 5 mins walk (or 450m) to the bars and shops in the resort centre; and only 5 mins by bus (free bus) to the main lifts and trails.
Guests can enjoy the Chalet's excellent facilities including sauna, Jacuzzi, mini gym and outdoor pool, sun-loungers and terraced garden. And of course the hotel's comfy-lounge and bar add to the social charm. You get all the benefits of a hotel, but in your own private chalet.
Facilities
With an outdoor heated swimming pool, sauna and hot tub, the garden offers the perfect place to relax in the sun. The hotel reception offers chalet guest resort information, massage therapies and assistance throughout your stay.
Expect free guest Wi-Fi throughout the chalet and an assortment of en-suite bedrooms and family rooms with spectacular balcony views.
Activities You Can Try
With so many activities on offer, the hardest part is choosing what to do! Morzine is famous for its mountain biking and walking and has the most extensive lift network (25 lifts) and the largest number of trails in the Alps.
Make use of your free mountain bike hire (Specialized bikes) for riding the resort level trails or high altitude green trails which use the lifts. For more serious trail riding we recommend using a full suspension bike.
Our very popular (free) session of white water rafting will guarantee some thrills and a social day out with other hotel guests. The walking and biking lifts are open each day and we include a pedestrian lift pass. You can join one of our complimentary guided walks (or hikes) and also a guided bike ride - both activities are led by professional guides.
You will also get a free Multi pass for your week to allow access to the resorts' facilities like ice skating, tennis courts, the Aquatic centre swimming pool and leisure complex among other fun things to do.
Whilst we offer more than enough free activities for your week away, you may find time to cram even more in! So for a little extra you can try Rock climbing, Via ferrata, Canyoning, Parapenting and much more besides. Our Active Reps will help you plan your stay on arrival.
Your Free Activities - Mountain & road biking (3 days bike hire) - White water rafting (1 session) - Walking lift pass (25 lifts) - A guided walk or hike (half day) - A guided bike ride (half day) - Aquatic centre (swimming) - Kayaking or paddleboarding (1 session) - Active Kids Clubs (4-16yrs) - Multi Activity Pass (6 days)
Your Multi Activity 'Magic Pass' *: Access to: 2 swimming lakes • 25 lifts for hikers • 5 cultural sites • 9 tennis courts • 2 ice skating rinks • 3 tourist road trains • Inter-resort shuttle buses • 850km's of walking tracks & biking trails"