Victoria Sponge Recipe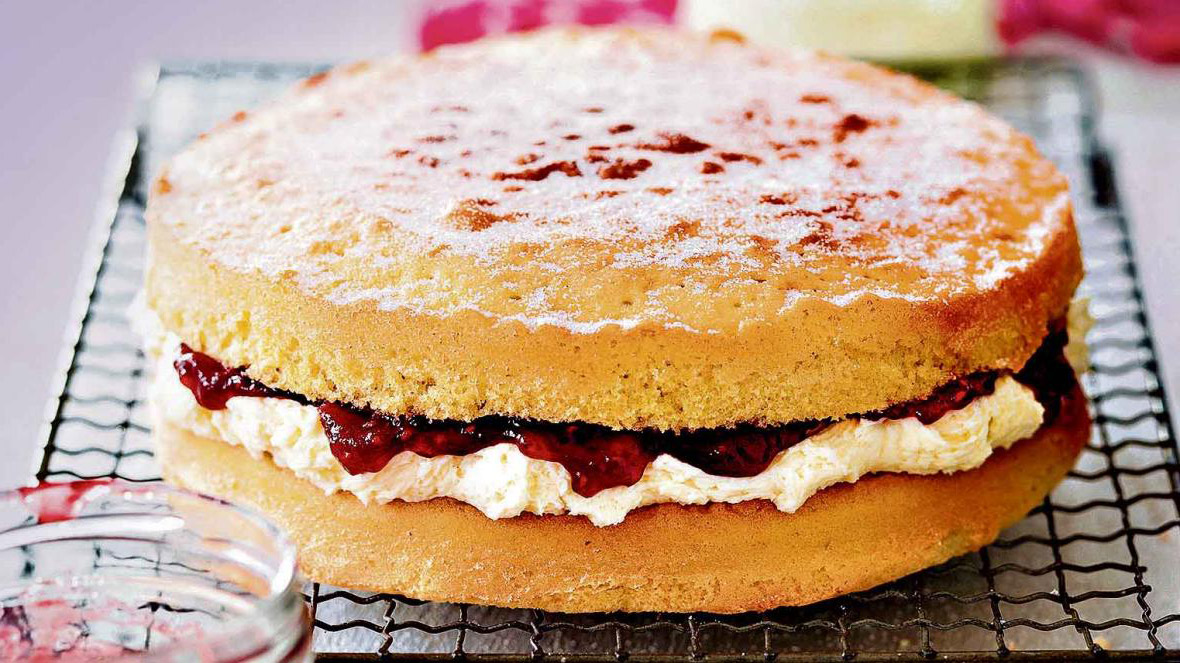 The Victoria Sponge is a classic; versatile, loved by all and delicious. Decoration is only a guideline; be as imaginative as you want, or your tastes allow!
This recipe provides 10-12 servings.
Ingredients:
125ml natural yoghurt
125ml vegetable oil
500g caster sugar
4 eggs
500g plain flour
25g baking powder
For the butter cream filling:
100g soft butter
140g icing sugar
1 drop vanilla essence
4 tablespoons strawberry jam
Icing sugar (to decorate)
Method:
Preheat oven to 180˚C
In a large mixing bowl add the yoghurt, and then rinse out the pot to measure the other ingredients. Add the oil, sugar, eggs and whisk until smooth
Add the flour and baking powder and beat until smooth
Line a cake tin with lightly buttered or oiled greaseproof, pour in the mixture and place into the center of the oven for 30mins or until cooked. Insert a sharp knife into the center of the cake; if it comes out clean the cake is cooked. Place on cooling rack and allow to cool completely.
Whilst cake is cooking, make the butter cream. Beat butter until smooth and creamy, then gradually beat in icing sugar and then vanilla extract.
When cake is cool, spread the butter cream over the top of one of the sponges (the bottom layer. You may want to slice the rounded top off, for a more even surface), and spread the jam on the underside of the other sponge (the top later), and then sandwich them together.
Dust with icing sugar and place on cake stand
Vegetarian
Recipe is already vegetarian
Gluten Free
Use gluten free flour instead of regular flour and check baking powder
Lactose Free
Use soya yoghurt instead of regular yoghurt. Sandwich just with jam, not butter cream
Back to Blog