Top Things To Do In Chamonix, In Summer
Chamonix is a vibrant mountain town which attracts an eclectic mix of hardy mountaineers, mountain bikers, sight see-ers, and active families. At Alpine Elements, we've been creating holidays to Chamonix for over 20 years. Here are some of our favourite things to do.
Aiguille du Midi & Mer de Glace
Visit the great rocky fang of the Aiguille du Midi which rises from Mont Blanc. It's a great day out as you travel up Europe's highest cable car (3842m) to the fascinating Aiguille du Midi. The views are simply breathtaking. Once there, walk around this beautiful place and test your nerve at Step Into The Void - a 2.5m glass box which juts out over a 1000 precipice.
When you're done, it's a lovely walk over to the famous 'Mer de Glace' (Sea of Ice) to catch the little red Montenvers train back down to the resort.
Lift passes are from £29 a day (for 3-day passes)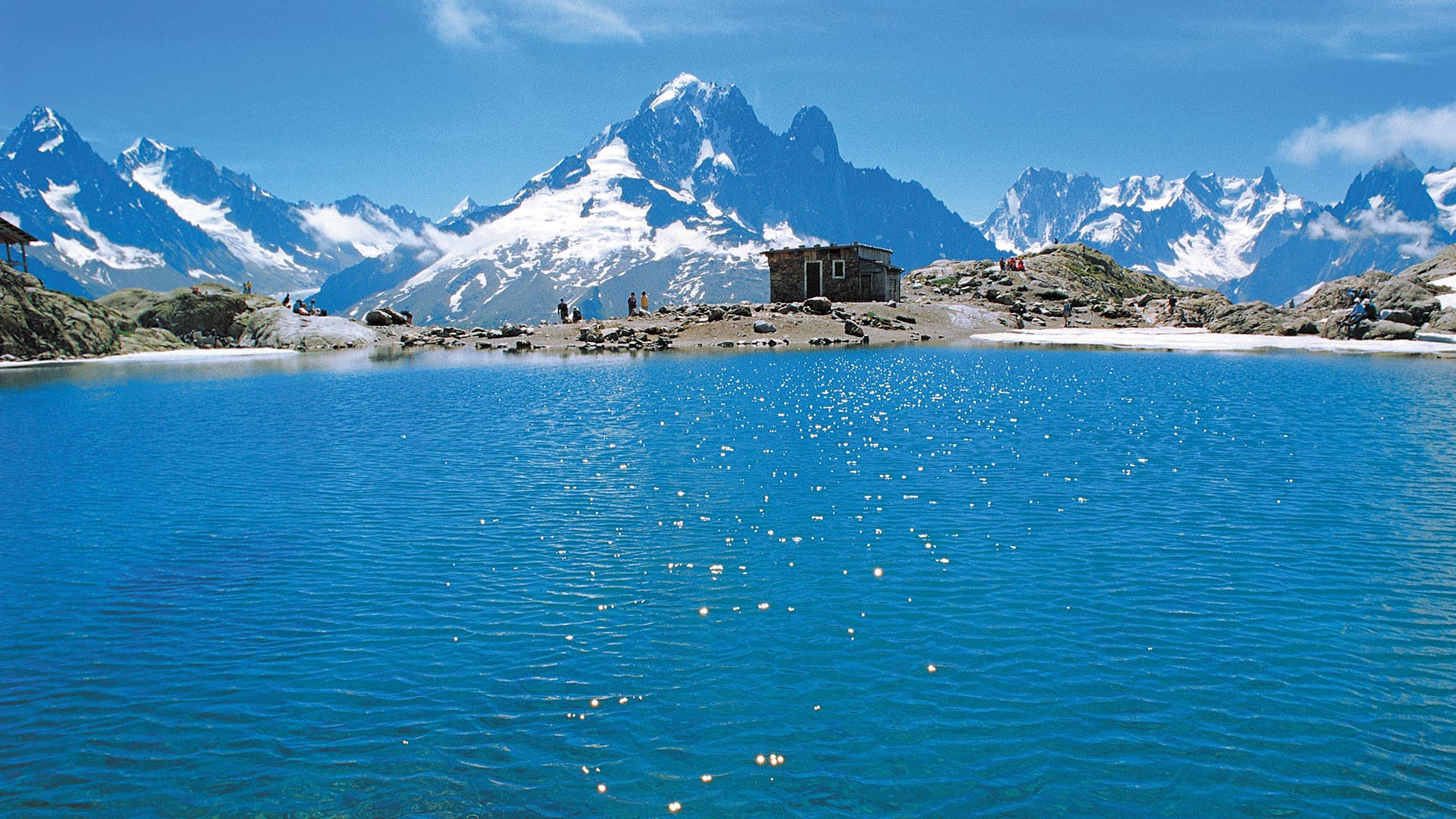 The little red train to the Glacier
Why not reserve a day to ride up the Montenvers romantic red train to the famous 'Mer de Glace' where you can see France's largest glacier which is: 7km long and 200 metres thick. At the same site you can also see a crystal gallery, a wildlife exhibition and the famous ice caves.
Lift passes are from £29 a day (for 3-day passes)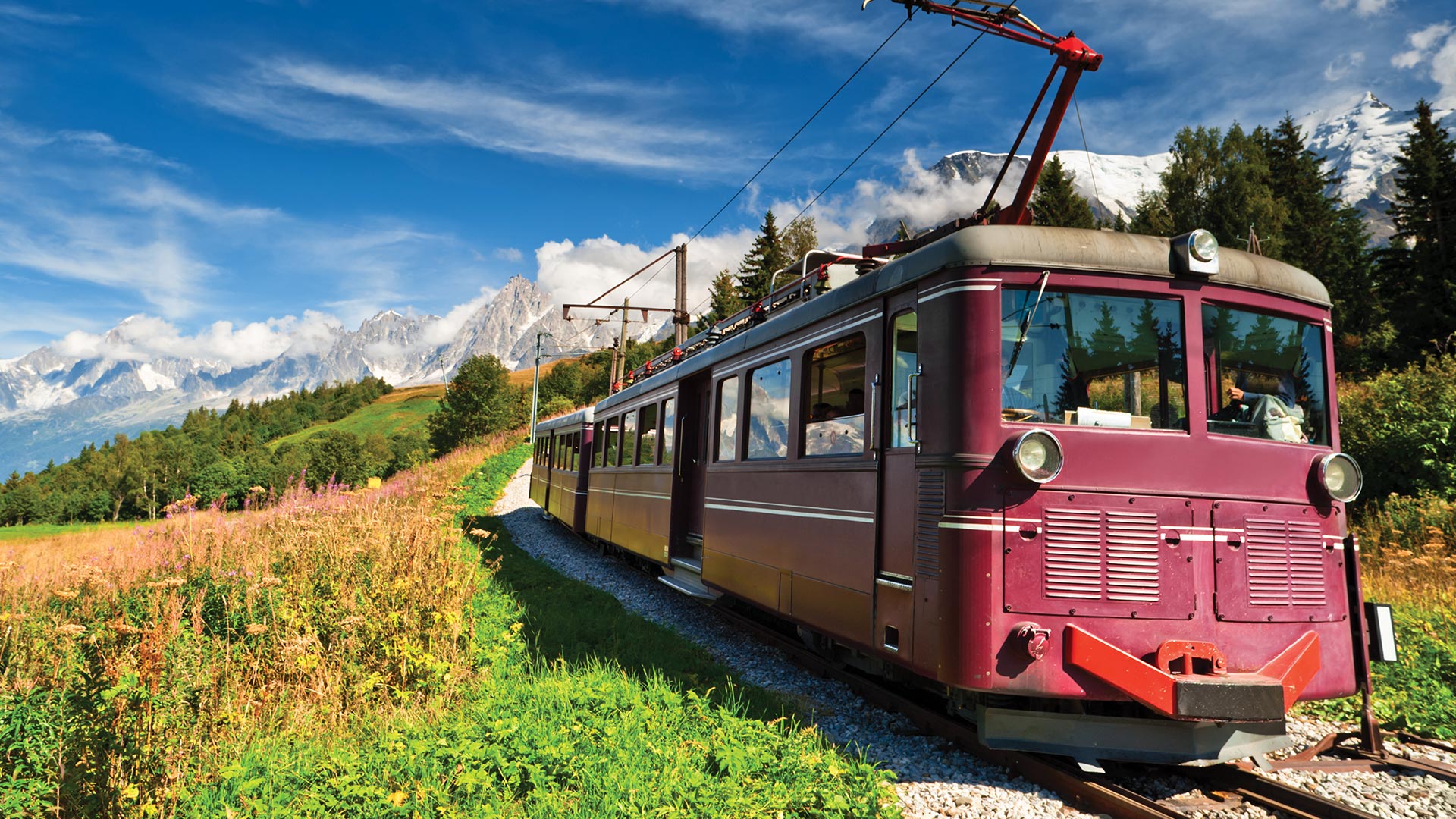 Walking from 'Les Grands Montets' glacier
We recommend riding up Argentiere's cable car to Les Grands Montets glacier which also provides a useful starting point for many a superb walking itinerary.
Lift passes are from £29 a day (for 3-day passes)
Telecabine Panoramique Mont-Blanc
You can also reach Italy by cable car with the Telecabine Panoramique, a sort of aerial tramway that runs from Chamonix to Courmayeur in Italy. It flies over the glaciers for more than 5km giving a 360-degree view and the experience is unlike any other cable car. The views over the glacier and valley are simply sensational.
Lift passes are from £29 a day (for 3-day passes)
Mountain Biking
Make use of your inclusive bike hire (3 days) with our Free Active Packs and explore the numerous valley floor trails and wooded areas around Chamonix. Visit the lakes or try numerous family bike rides along the river.
If you're looking for more adventure, upgrade your bike (with us) from £25 per day to a full-suspension bike explore the high mountain trails. Or better still, hire a guide. Guided rides are from £65 pp in a small group (approx 4-6 pers) and run for up to 3 hours. Suitable for all abilities, it's a great half-day for keen riders.
Bike hire is included with our holidays (3 days).

Upgrade to full-suspension from £25 for half a day. Guides from £65pp for half a day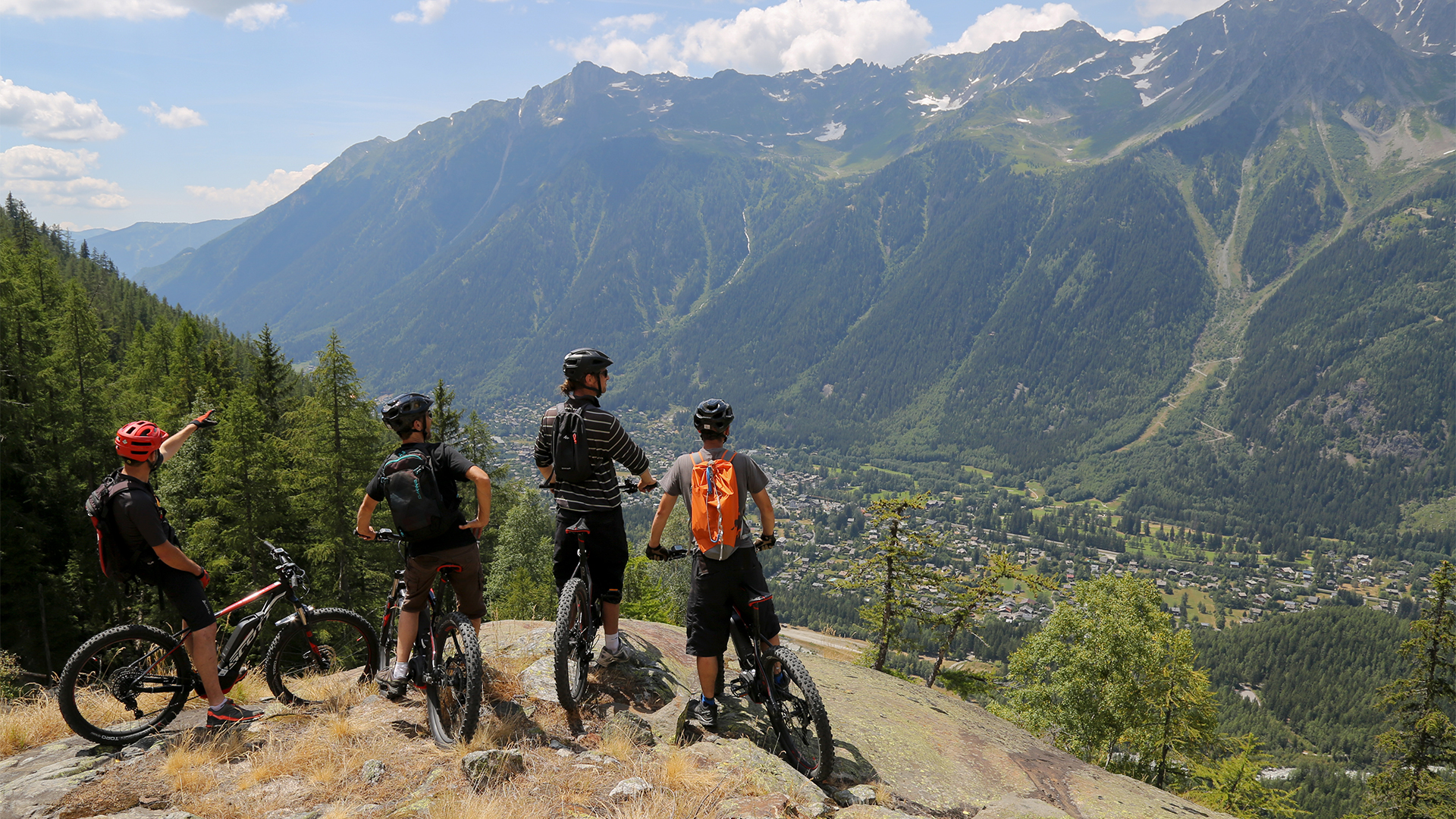 The Luge
The luge is one of Cham's highpoints. Sparkle up your children's day with a (free) ride on the famous luge. Control your speed with a brake as you whizz down the mountain track. Rides are free on the Mont Blanc pass and extras can be bought in batches, which is fortunate, because you'll probably want more!
1-free ride included on the Mont Blanc lift pass. From £29 a day (for 3-day passes)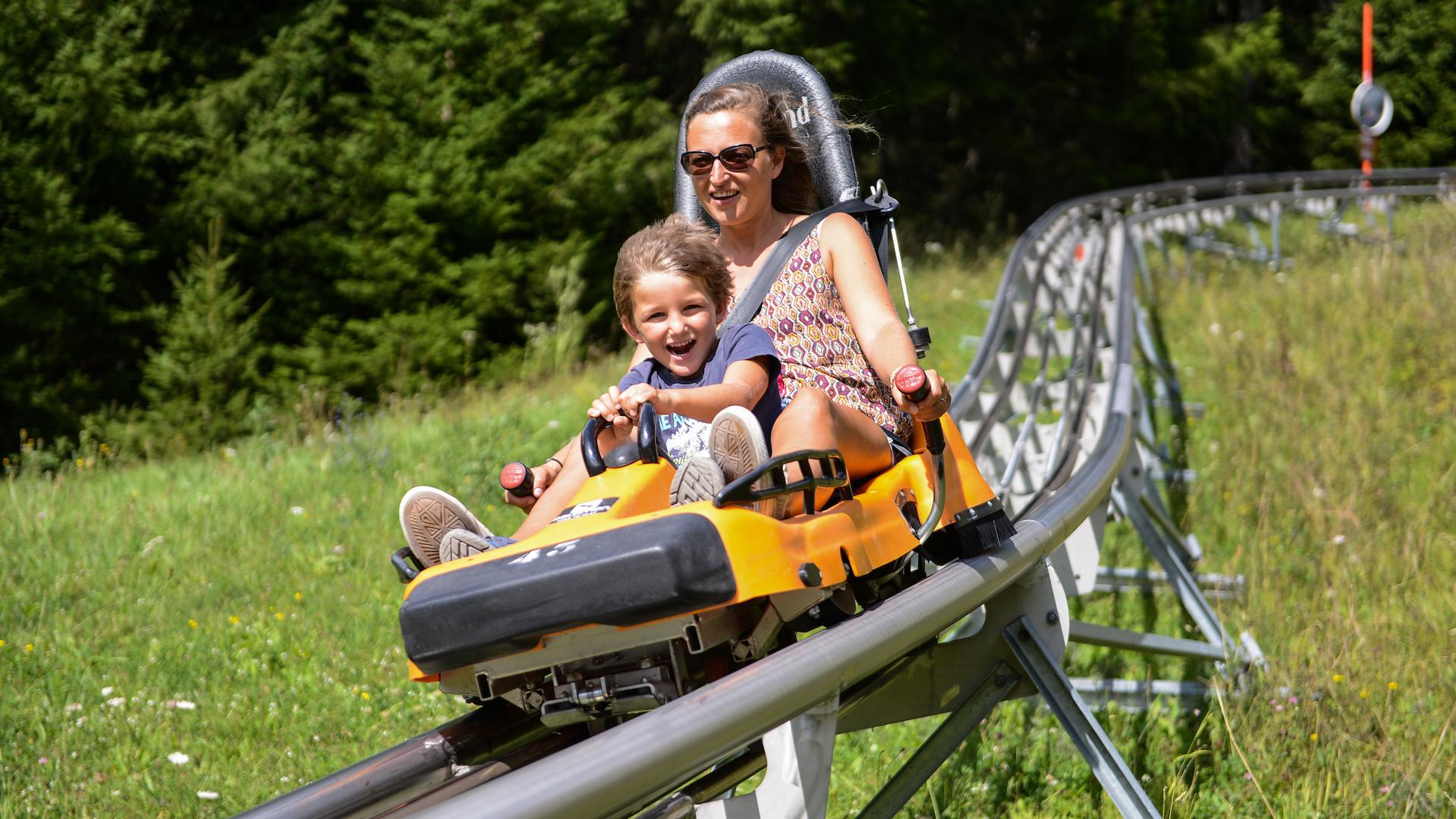 Whitewater Rafting
An epic day out if ever there was! Close to Chamonix town you can try some rafting down the rapids for families with children age 9+. Take to the rapids with your instructor and guide in a 10-12 man raft. At Alpine Elements this is one of our most popular activities. There's nothing like breaking the ice with fellow guests than hurtling down rapids in a rubber boat!
Lac Blanc
Located in the Aiguilles Rouges nature reserve, take the cable car and walk to this must-see lake which must be one of the most beautiful in the Alps; famous for its unique panorama facing the Mont-Blanc massif. Restaurant and WC available.
Alpine Elements
We have been operating for over 23 years, with thousands of happy guests returning year after year. This means you can count on us to ensure all necessary measures are in place to give you the holiday you deserve, allowing you to have 100% confidence in our enhanced health and safety standards, staff training and operating procedures.
---
FACT BOX
Holidays start at £695 and include:
Prices correct at time of print
---
Back to Blog