Tignes - A typical week in Summer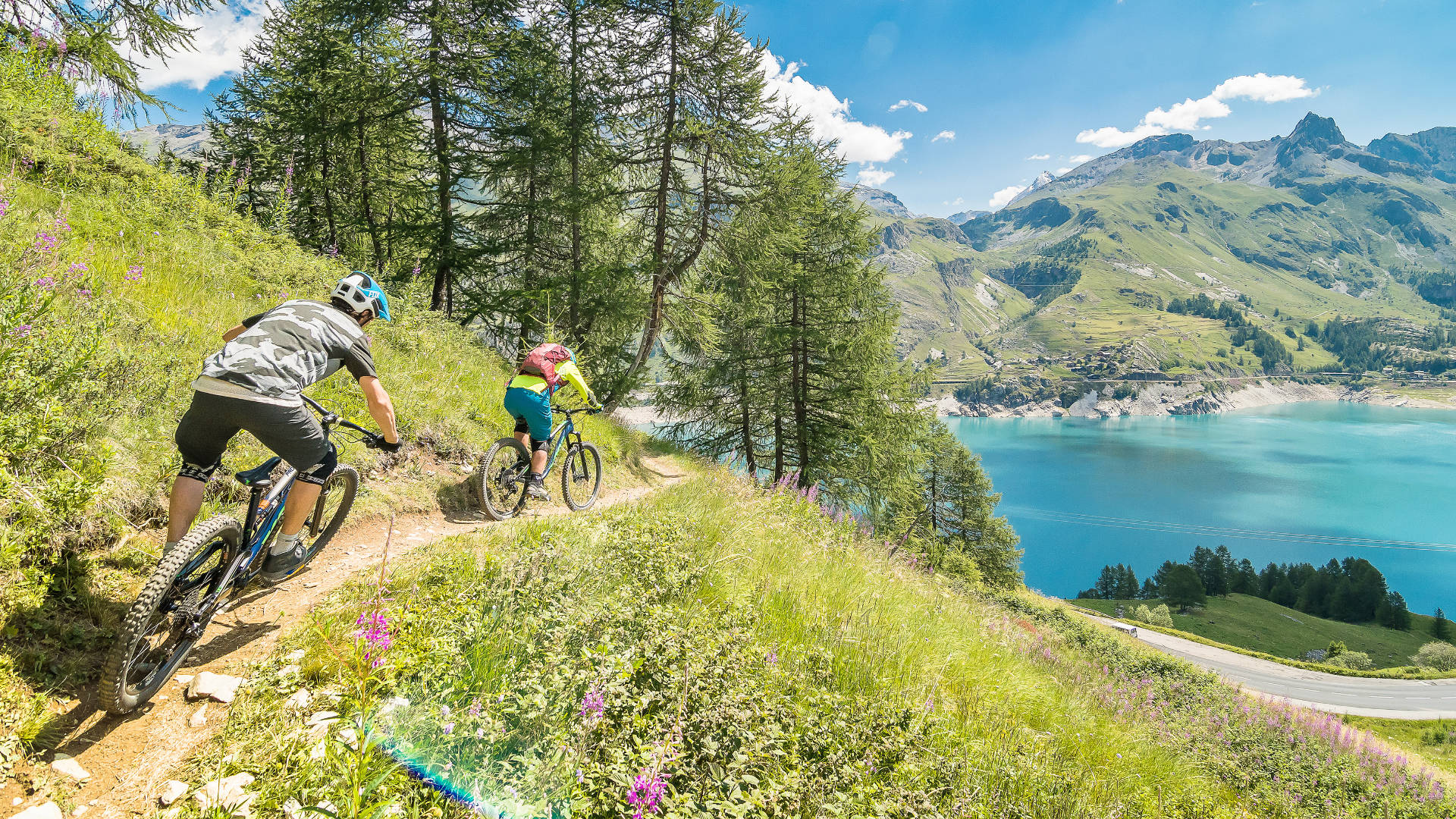 Amazing Tignes ticks all the Summer Holiday boxes!
Tignes is part of the Vanoise National Park and in summer it's a beautiful place which teems with wildlife, gets lots of sunshine and offers a FREE lift pass for bikers and walkers. TIgnes has the widest choice of activities centred around an impressive lake. There are so many activities to try, that sometimes it can be hard to choose what to do!
The activities in Tignes are many and varied, with a few of the best included for free with our holidays; and at the Hotel Ski d'Or we can promise you a great base to enjoy it all from, with a warm welcome from our British staff.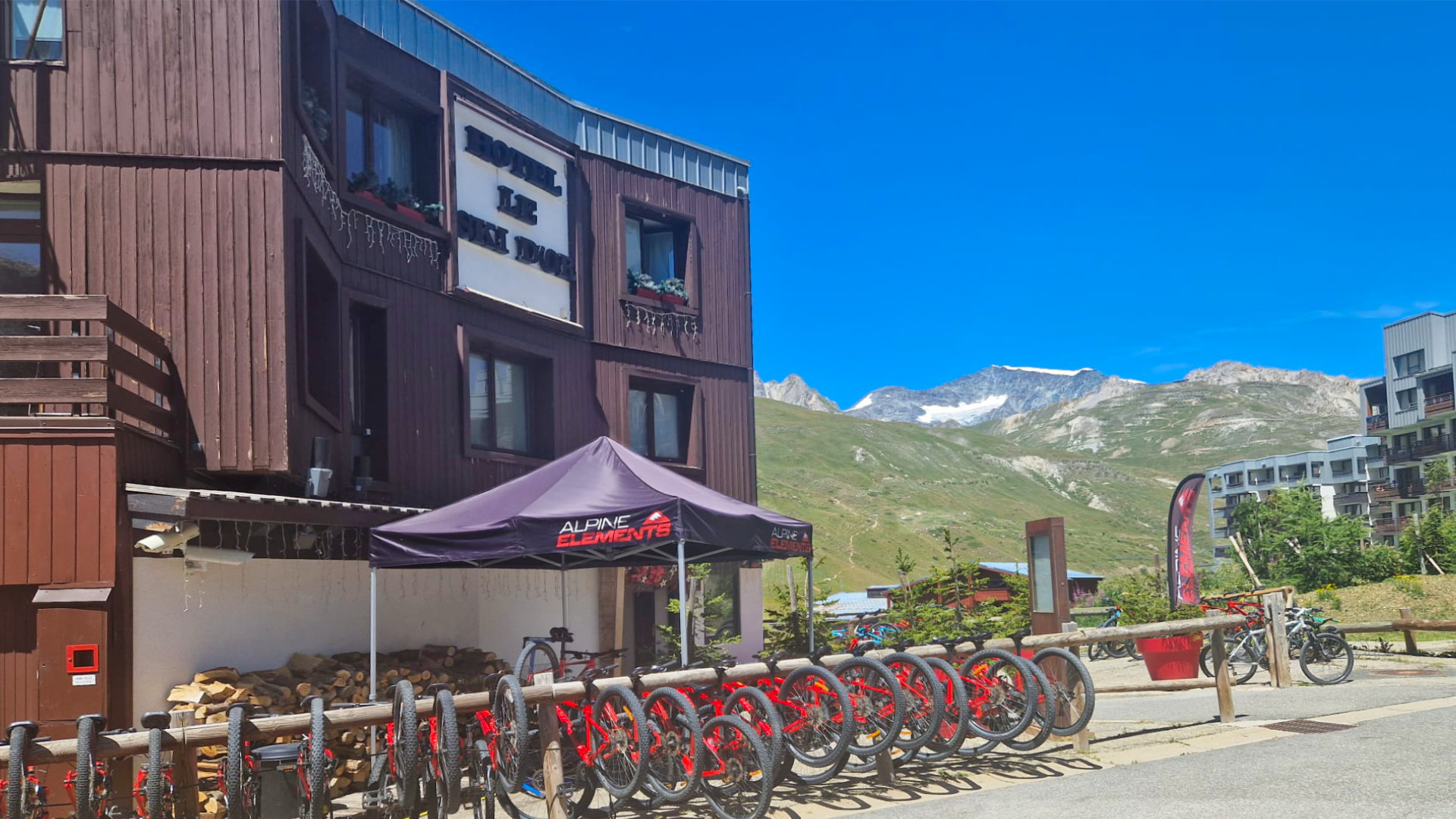 A week at Hotel Le Ski d'Or
This itinerary is only a guide. There are many more things to do!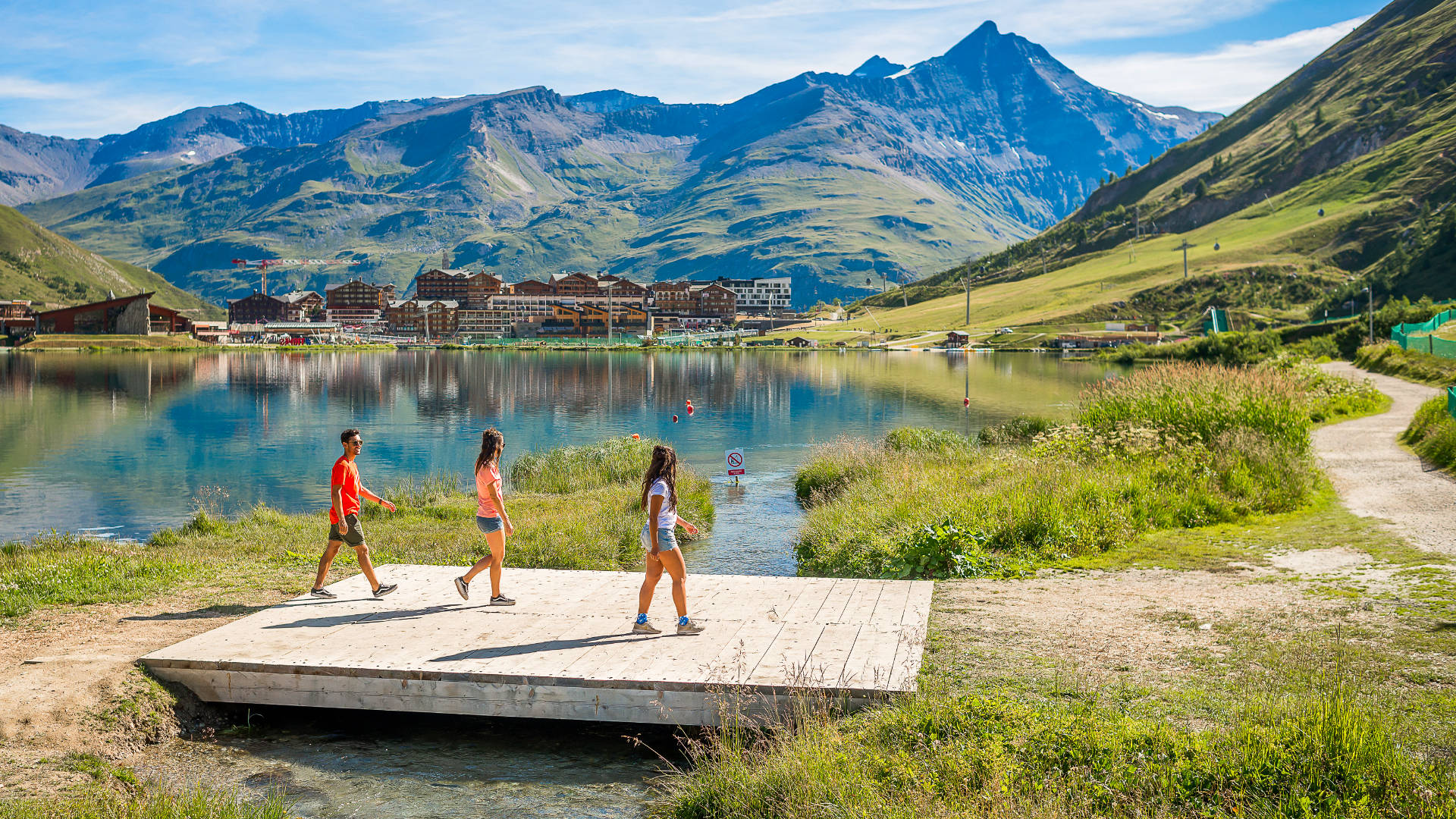 Day 1 - Tignes' Lake
Grab your trainers or one of our free-use bikes and head to the lake. It's a great place to start and has a walking/biking track going all the way around with activities to do (many are free) as you circumnavigate the lake. You can try the trampolines, tennis or maybe a spot of paddleboarding or the WOW balls (walk-on-water balls) which are like zorbing on the lake in big inflatable balls. Adults and kids love them!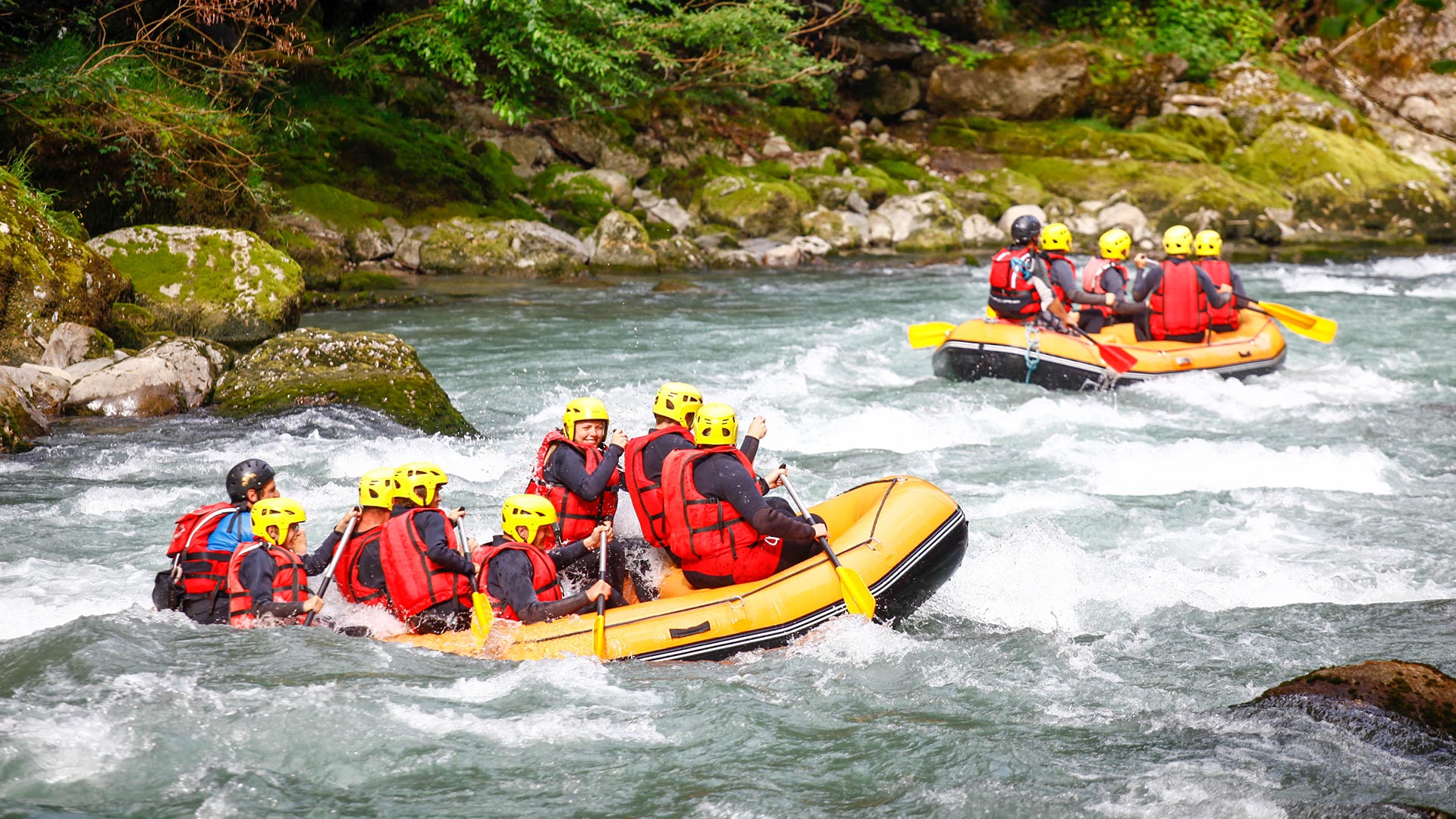 Day 2 - Whitewater rapids
The rapids near Tignes are some of the best in the Alps. So get ready for a fun-filled excursion and try Whitewater rafting or hydrospeeding with other hotel guests. It's a great way to break the ice and have a thrilling day out. Perfect for ages 10+. When you return, just take it easy and enjoy some sunbathing at the lake or a nice lunch at a lakeside restaurant.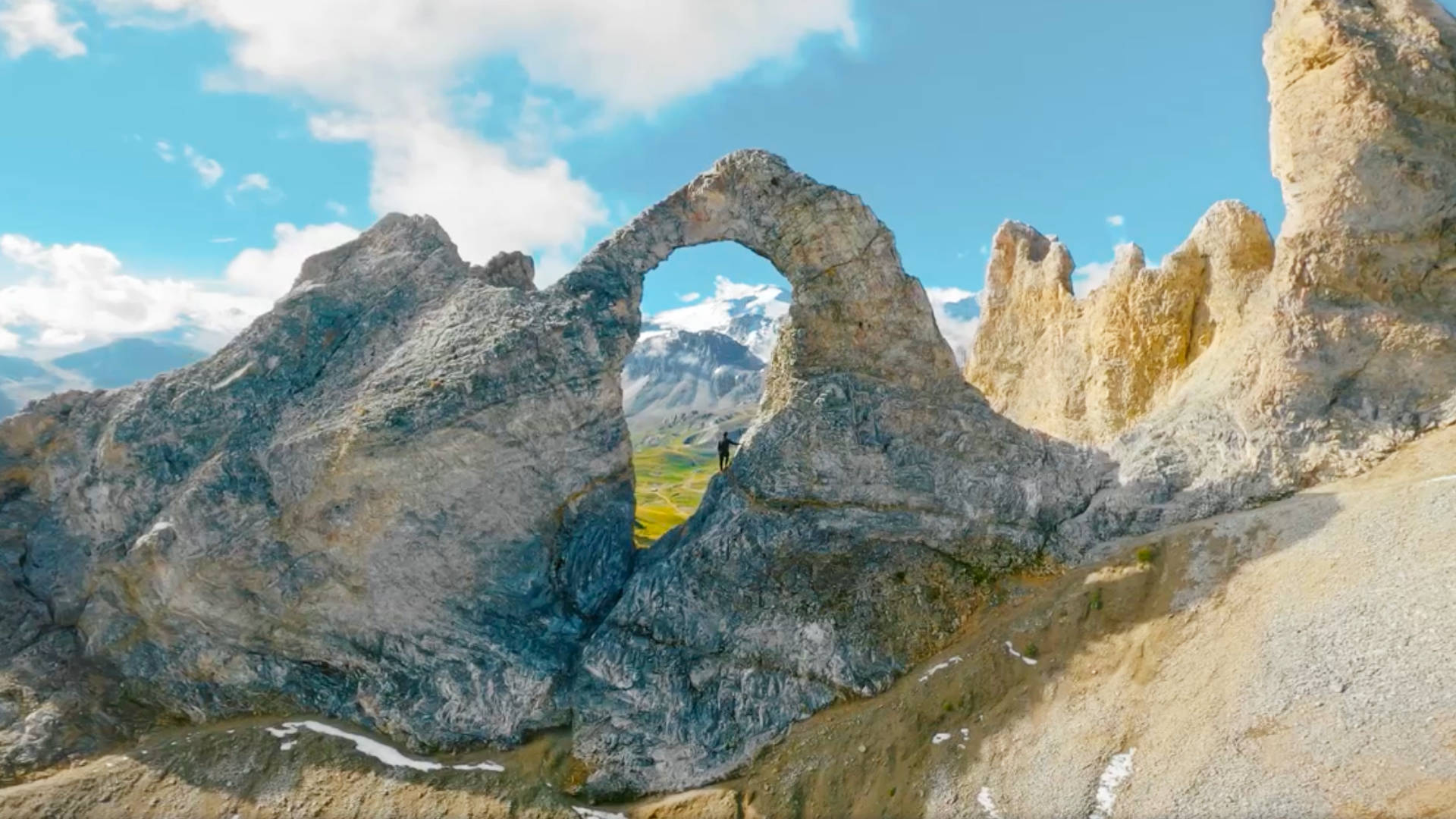 Day 3 - Eye of the Needle
Grab your walking shoes and head for the Eye of the Needle. Possibly the most 'Insta-famous' location in the resort. On this hike, you will see magnificent views of the valley and Mont Blanc in the distance. Our reps will give you a route card and map.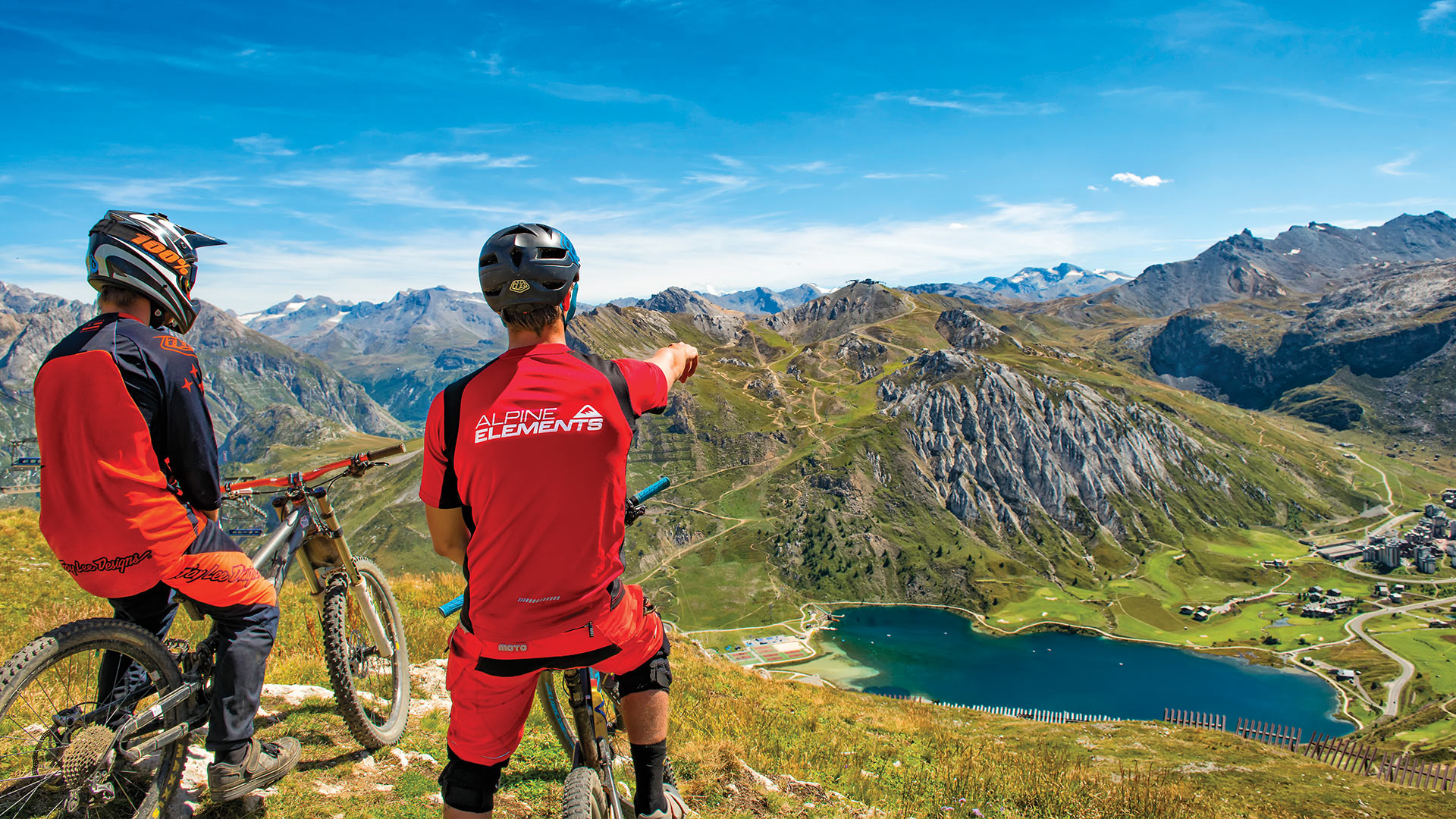 Day 4 - Mountainbike the high trails
Why not try mountain biking on the high altitude trails. You'll need to rent a full suspension bike but with your free lift pass you have access to some of the most incredible trails. We recommend going up the Tovières cable car and riding over into Val d'Isère, it suits intermediate riders (not beginners). Beginner riders can ride down to Lac Chevril as an alternative. It is beautiful!
Tip: Why not hire a guide for the day. We can often make up a group of likeminded guests to split the cost. A guide will show you how to use the lifts and the 'real mountain terrain' best suited to your abilities.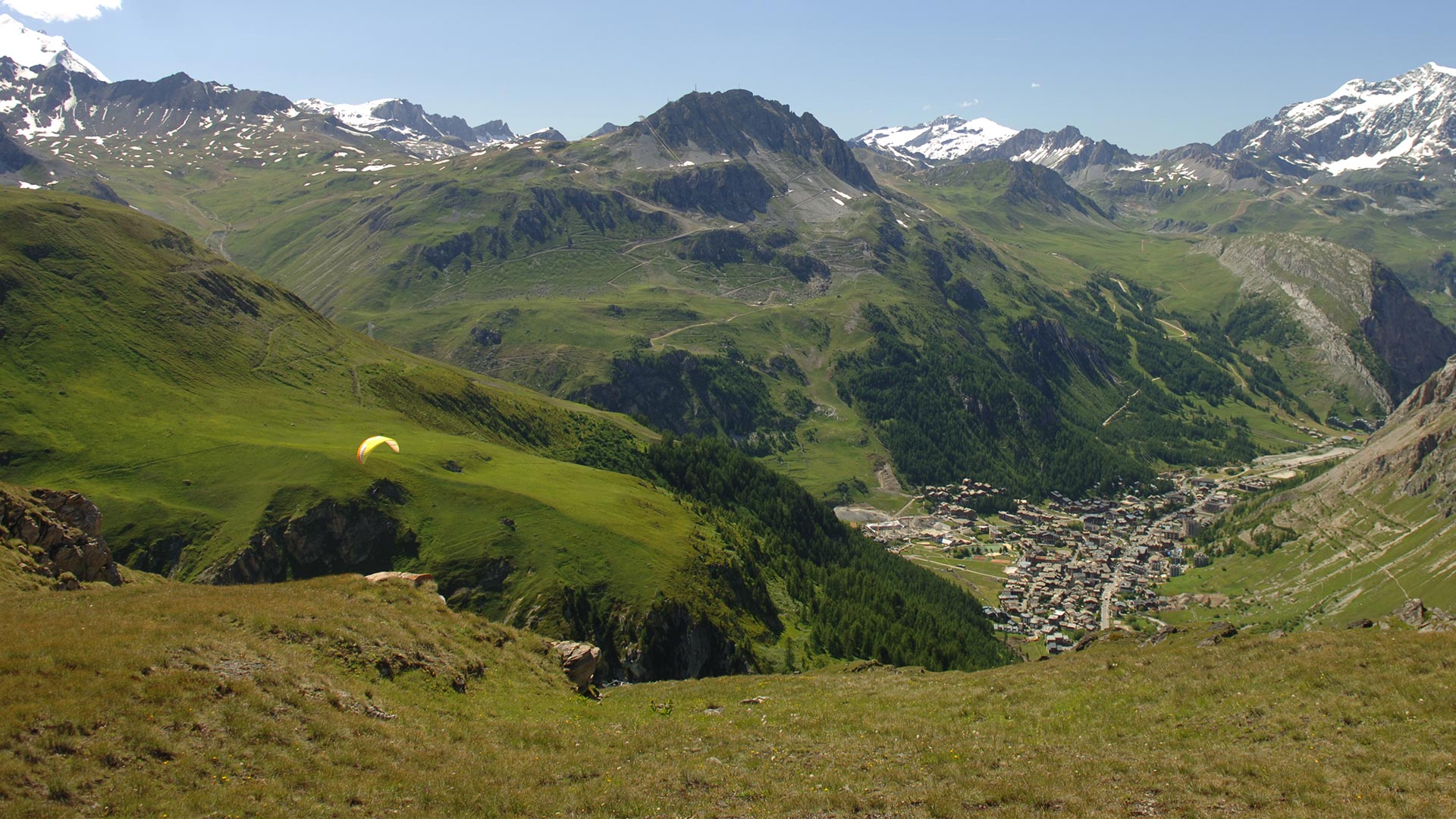 Day 4 - The Hidden Valley
Grab your free lift pass & walking shoes (or a bike) and head up the Tovières cable car. You will follow our Route card and walk down a beautiful valley into Val d'Isere. There are large rocks on either side that look like a scene from Lord of the Rings. On arrival in Val d'Isère it's a great lunch spot.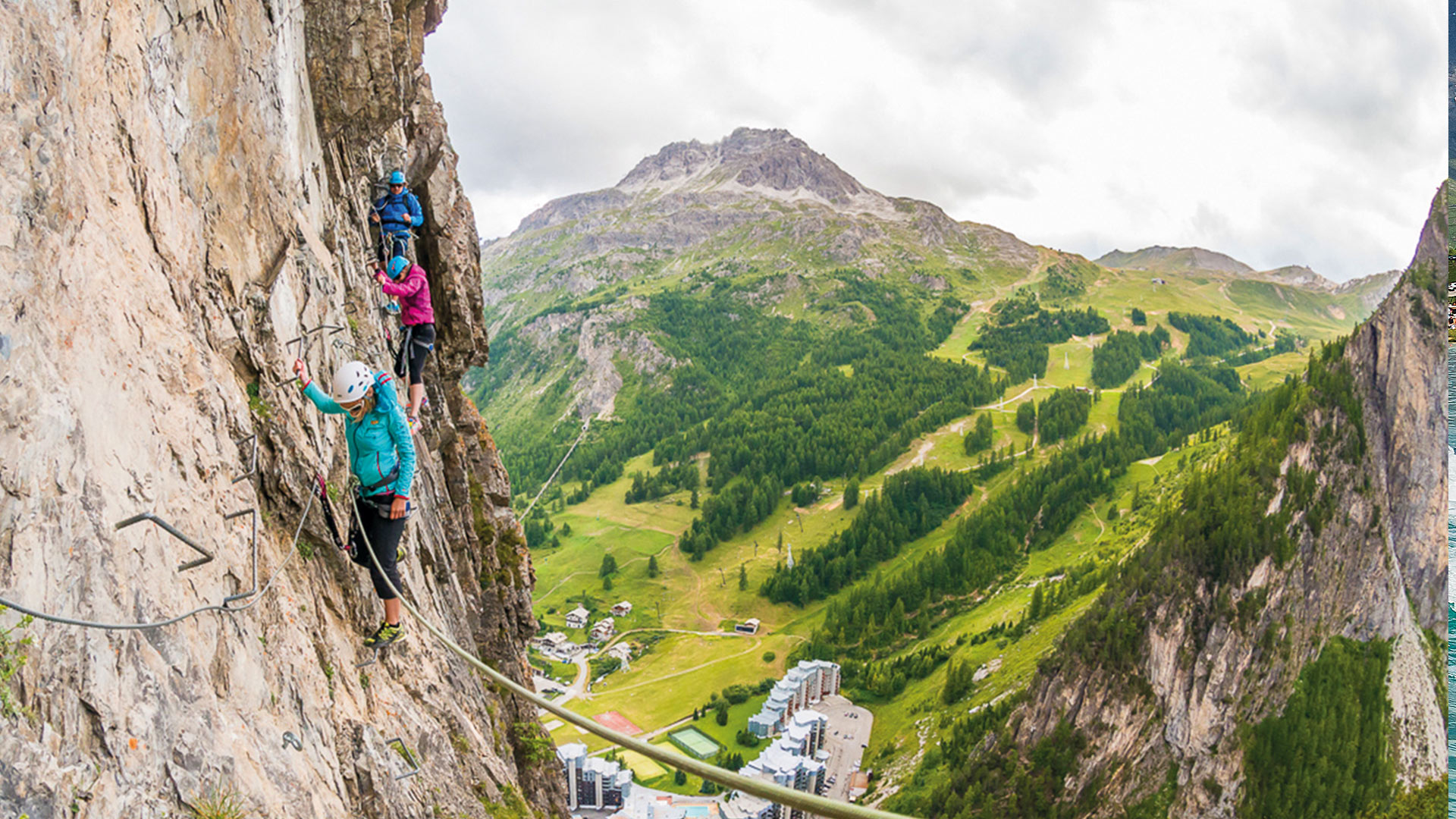 Day 5 - Via Ferrata
The Via Ferrata are legendary in Tignes and Val d'Isère. This great activity will have you climbing rock faces (with a guide) using prepaid routes: wire rungs, pegs, ladders and other aids to help you climb to high vantage spots.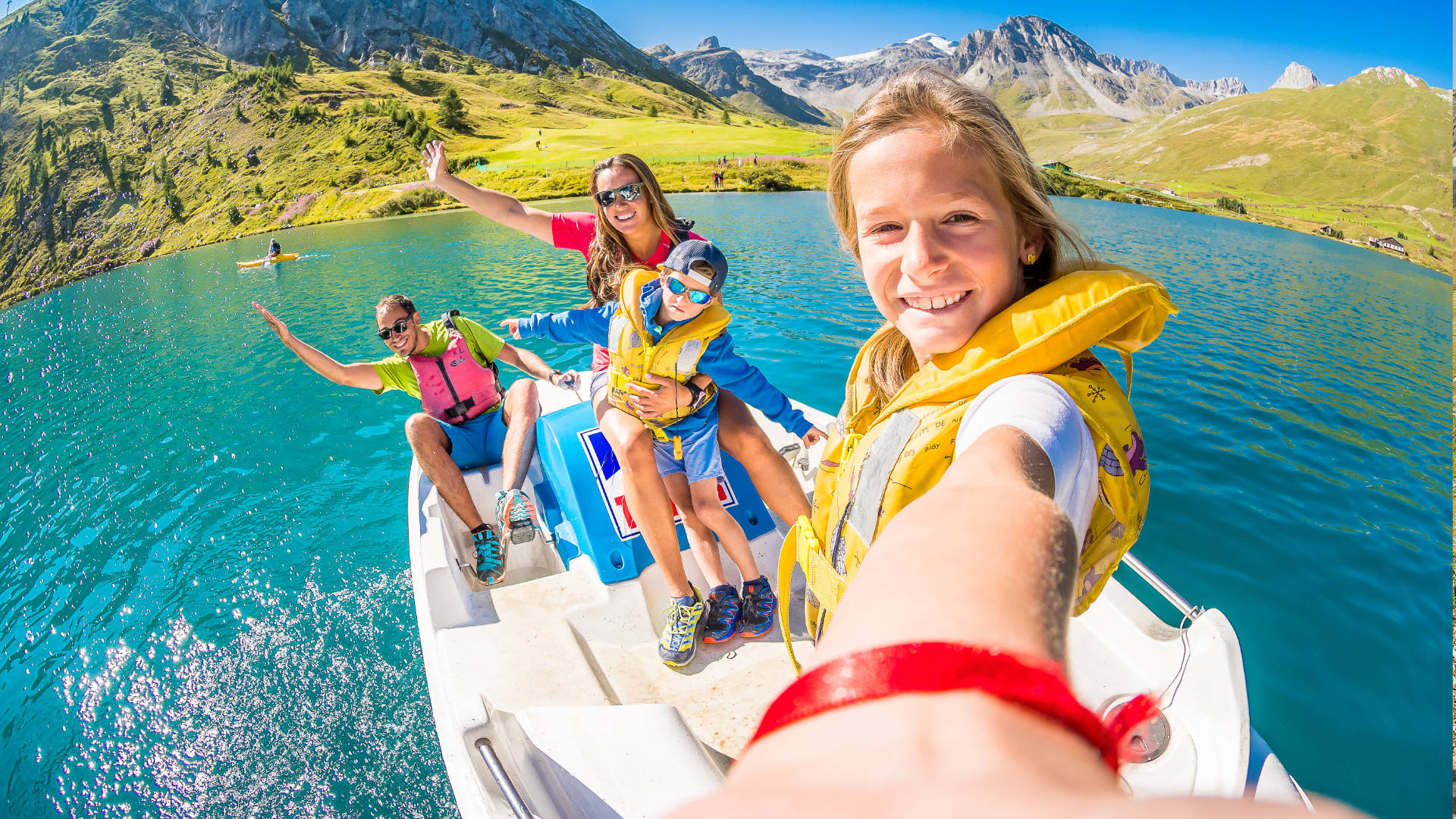 Day 6 - Resort Activities
Grab a bike from our hotel racks and ride to the lake for a swim. Bring your multipass so you can have a (free) go at kayaking or the pedalo's, some mini-golfing or maybe the full-size trampolines (they're great fun!). Or take a trip to the lagon leisure centre for a spa or swim. It has free access, so why not? And relax… it's your last day
Back to Blog