Mountain Biking for Beginners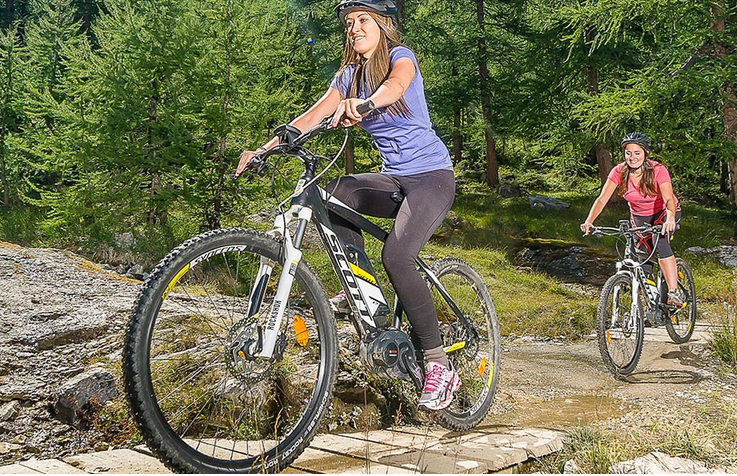 If you can ride a bike then you'll love the French Alps, whatever your level! The Alps were simply made for biking and all our destinations offer beginner and family trail riding; and of course we offer free bike hire with all our holidays.
Getting started
Just head along the valley floor to get up to speed again, then try the lifts on day two. We like the Super Morzine gondola or the Pleney gondola to sample some gentle Green trails and family routes at altitude. Our Active Reps will give you maps and route cards so you can easily find the best trails for your ability.
Family fun
Families are in for a real treat, too! You can explore a network of alpine tracks and trails which use the ski lifts (even with your 5 year old) and enjoy a voyage of discovery as you ride the easy trails down and then sit atop a chairlift which'll whisk you back to the top. And everyone loves the chairlifts!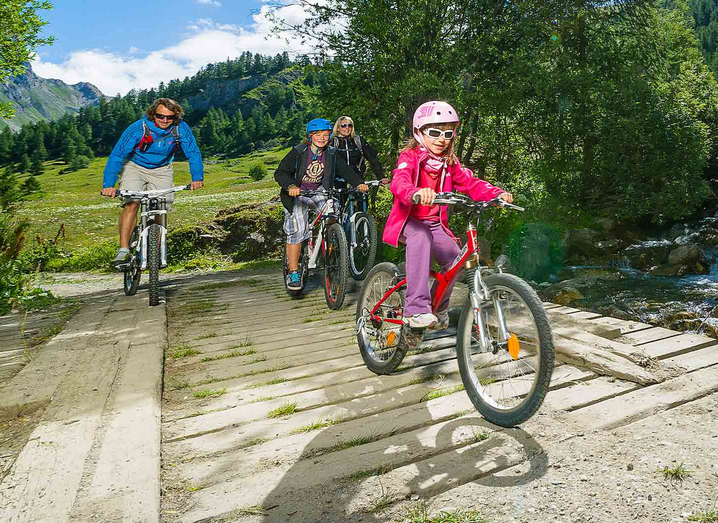 Our favourite family ride:
Our favourite ride for beginners and families wanting to experience the 'real mountain' and the bike lifts is in Morzine is the ride to the lake Montriond via the Super Morzine gondola. It suits all ages and takes in many miles of easy trails and tarmac mountain roads, with no uphill whatsoever!
Start at the Super Morzine gondola (buy a lift ticket from €5)
At the top, take the Zorres chairlift which is right in front of you
From the top of the Zorres, ride straight ahead to a wide track (follow our maps)
It eventually leads to a tarmac road which winds all the way down to the lake
Stop at the goat village on the way (for a drink, or lunch) and to marvel at all the goats! It's a crazy touristy village.
Stop at lake Montriond for a midday swim, or a paddleboard sesh.
Continue down the tarmac road to Morzine (or ride along the easy-off road trails beside) which wends its way back down into town and to your chalet or hotel.
Quick Stats:
Runtime: 2-3 hours, or longer with stops.
For: ages 5+
Best bike: grab a Specialized hardtail from our racks
Kids bikes like our (free to use) Specialized fat tyred bikes are fun
Back to Blog