Morzine - A typical week in summer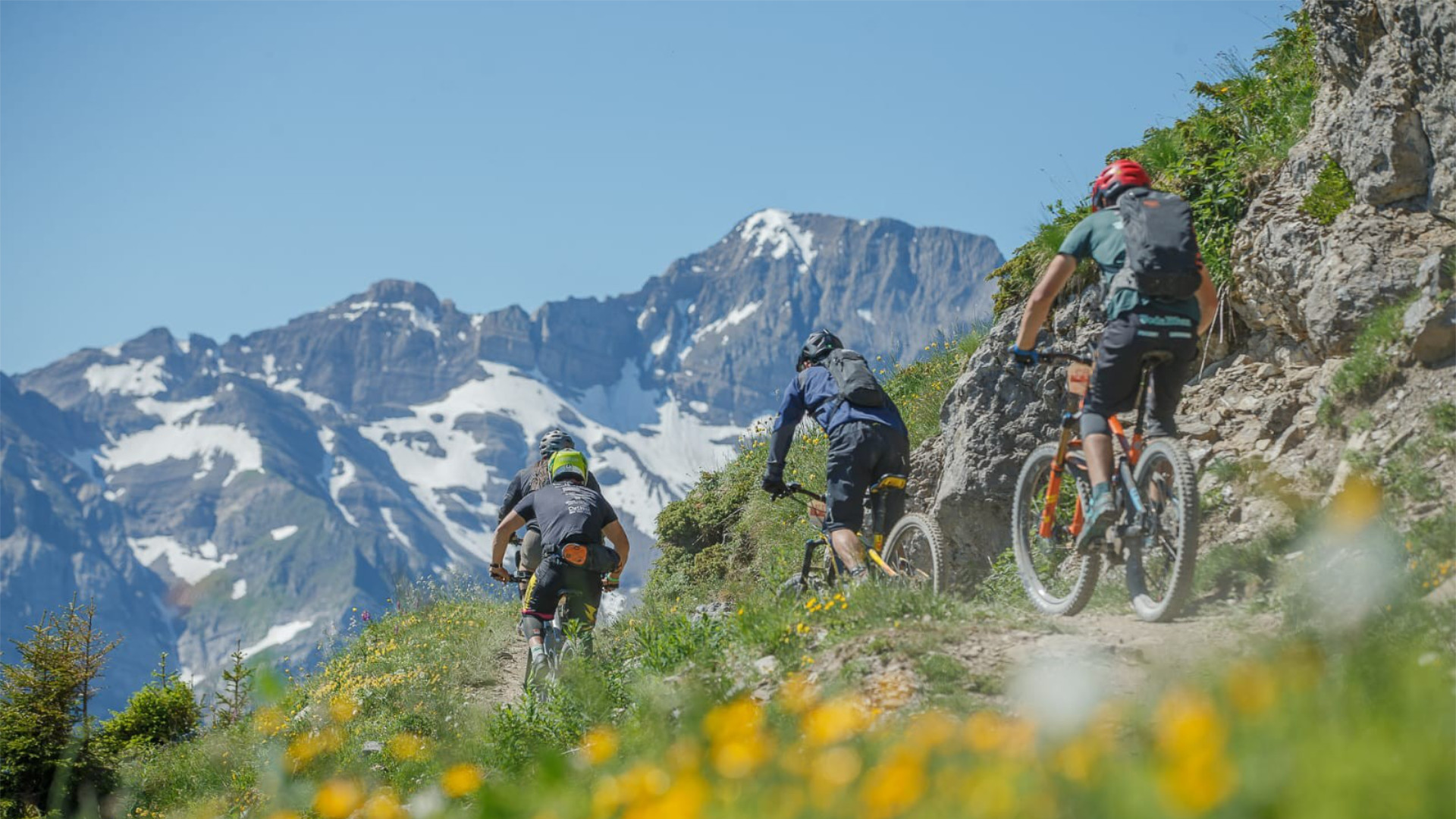 A beautiful place to be
Morzine in summer is a beautiful place to be. from stunning altitude walks using your free lift pass to wild swimming in its alpine lakes. or if you fancy something more exciting then try mountain biking in real mountain terrain or whitewater rafting with your family.
All the activities on this page are included with our holidays (unless stated otherwise) so you don't need to spend much (if anything) extra to have a great week in Morzine next summer. At Hotel L'Hermine Blanche our Active Reps will be on hand to help you make the most of the area and all its activities (free or otherwise) and give you suggestions with route cards for a great day out.
Travel to Morzine
We provide Complimentary Transfers to and from Geneva airport leaving you free to book your flights from your favourite UK airport knowing that we will take care of the rest. However many guests choose to drive to Morzine and avoid the uncertainty of airports as it's only 8-9 hours on the French side and so easily driven in a day, or two days if you stopover on the way (which is a nice thing to do!).

A week at Hotel Hermine Blanche
This is just one example of a typical weeks' itinerary that we put together for our guests that requires very little extra cost in resort. You can choose to mix it up and choose lots of different activities instead, from Canyoning to Fly fishing and from to road biking. There are many, many more things to do!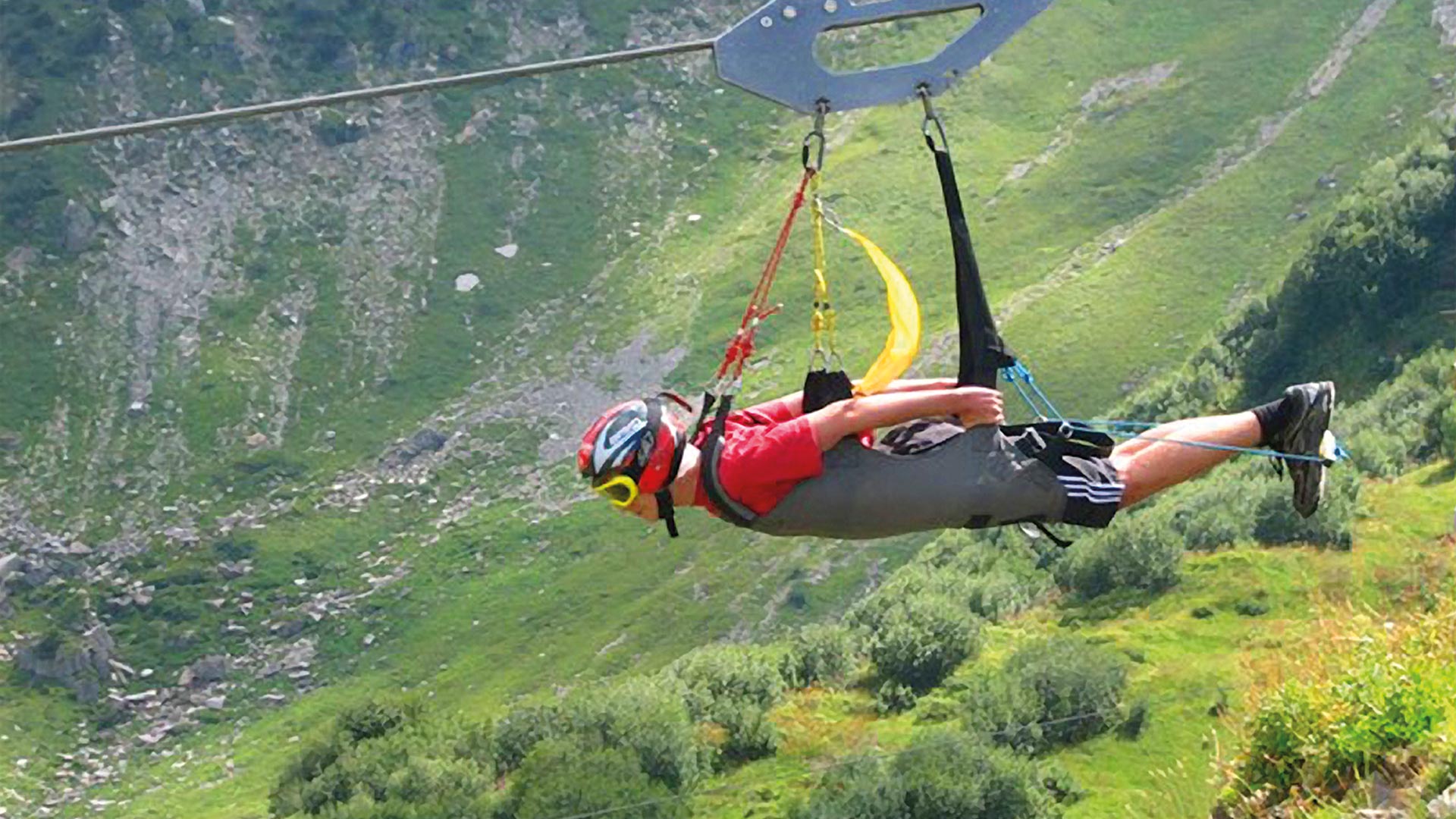 Day 1 - Fantasticable & Lake Montriond day out
This is a great day out whether you want to do the Fantasticable zipwire or not! Grab your walking shoes (or one of our free-use bikes) and head for the Super Morzine cable car. At the top, take the Zorres chairlift and then cycle or walk down to Lindarets using offroad trails or easier fire roads and tarmac roads.
En-route, why not try the Fantasticable (longest zip wire in Europe), have coffee or lunch at a mountain restaurant, visit the Goat Village for icecream (a mountain village populated with goats) and finish up at the stunning lake Montriond for a wild swim, before an easy cycle or bus ride home.
View Fantasticable Route Card >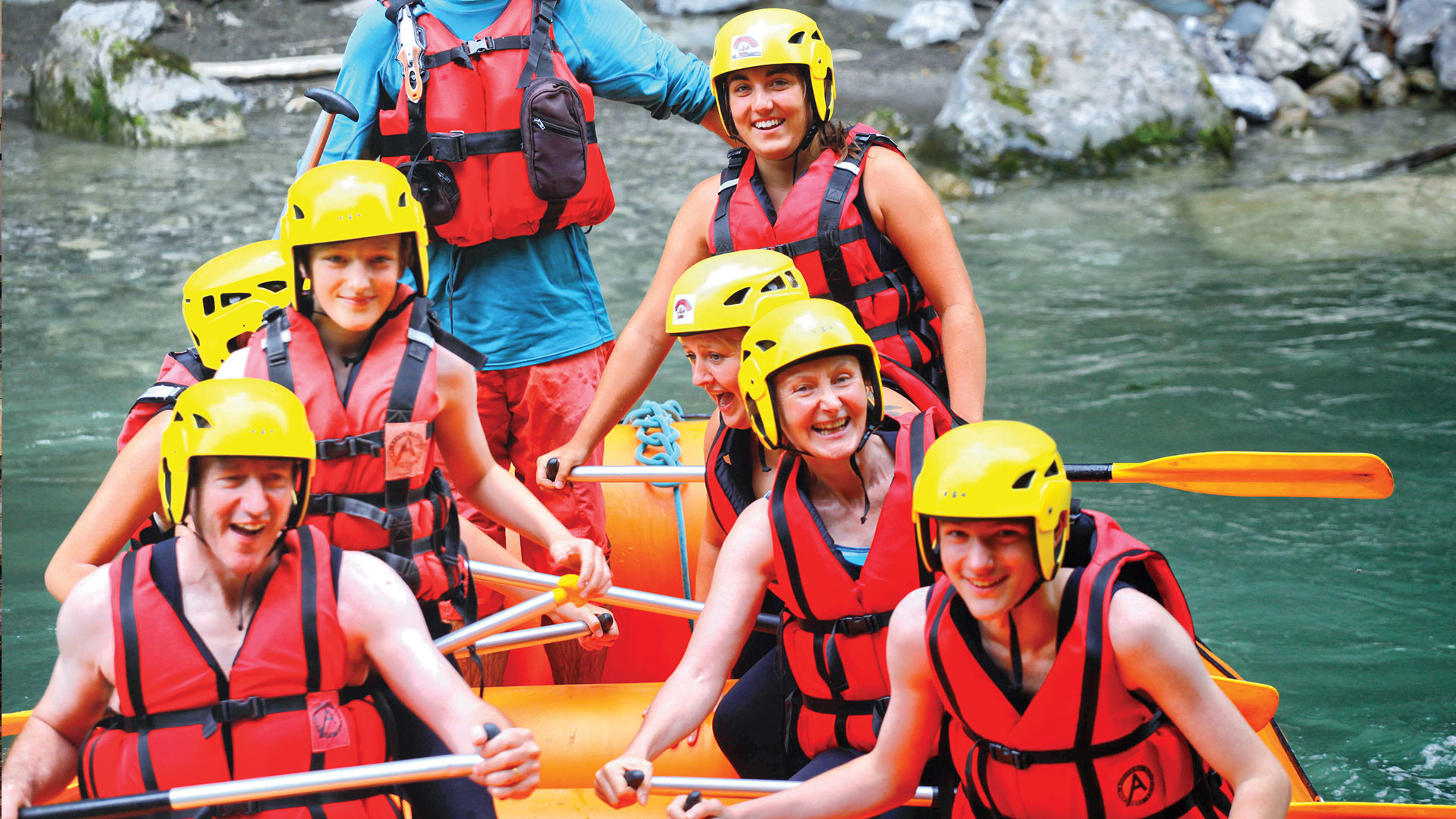 Day 2 - Whitewater rafting thrills
Get ready for a fun-filled excursion to the river rapids and try Whitewater rafting with our other hotel guests. It's a great way to break the ice and have a thrilling ride with your instructor at the helm. Perfect for ages 8-9+. When you return, just take it easy at the Hermine. Kick back and enjoy the pool, our spa and the hotel garden for a while. You've earned it!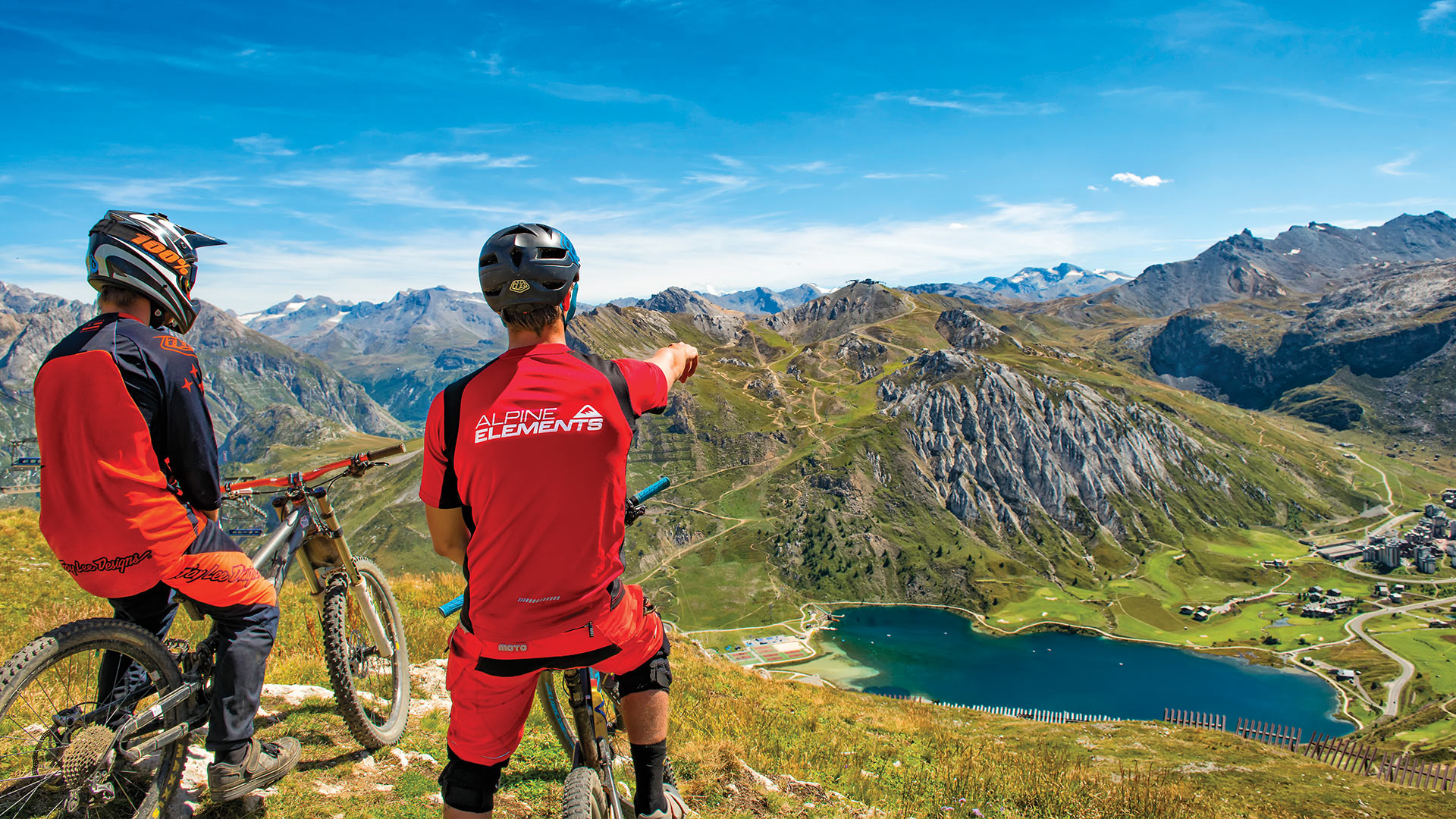 Day 3 - Mountain biking or walking with a guide
Why not try mountain biking or hiking with (or without) a guide? Guides are a paid for extra but, we often connect like minded guests to share the cost of a guide. See the real mountain terrain and benefit from a local's knowledge. It's also a great way to experience biking using the lifts if you're a novice rider.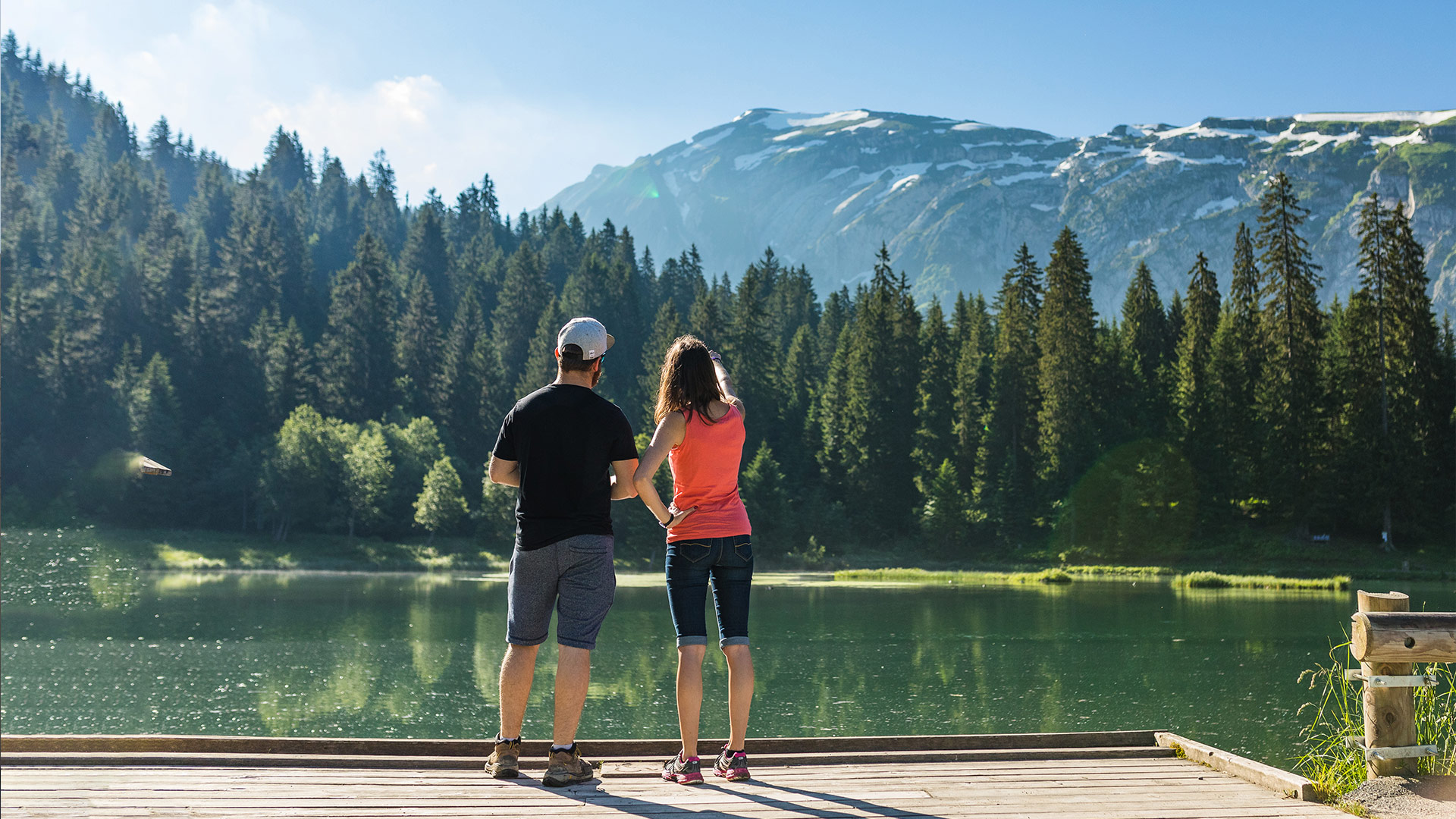 Day 4 - Lac Mines D'Or (by 2 wheels or 2 feet), then Parapenting
Try our Route Card 2 and walk or cycle to Lac Mines d'Or. Pass through forest trails and alongside the river and then up alongside mountain pastures and coniferous forests to this spectacular lake. Lunch at the restaurant or ask hotel reception for a picnic and enjoy the peace and tranquility of this lake. When you're back in Morzine, why not try a parapenting flight and then finish the day off with a drink at the Hotel Aubergade (where the parapenters land).
View Lac Mine d'Or Route Card >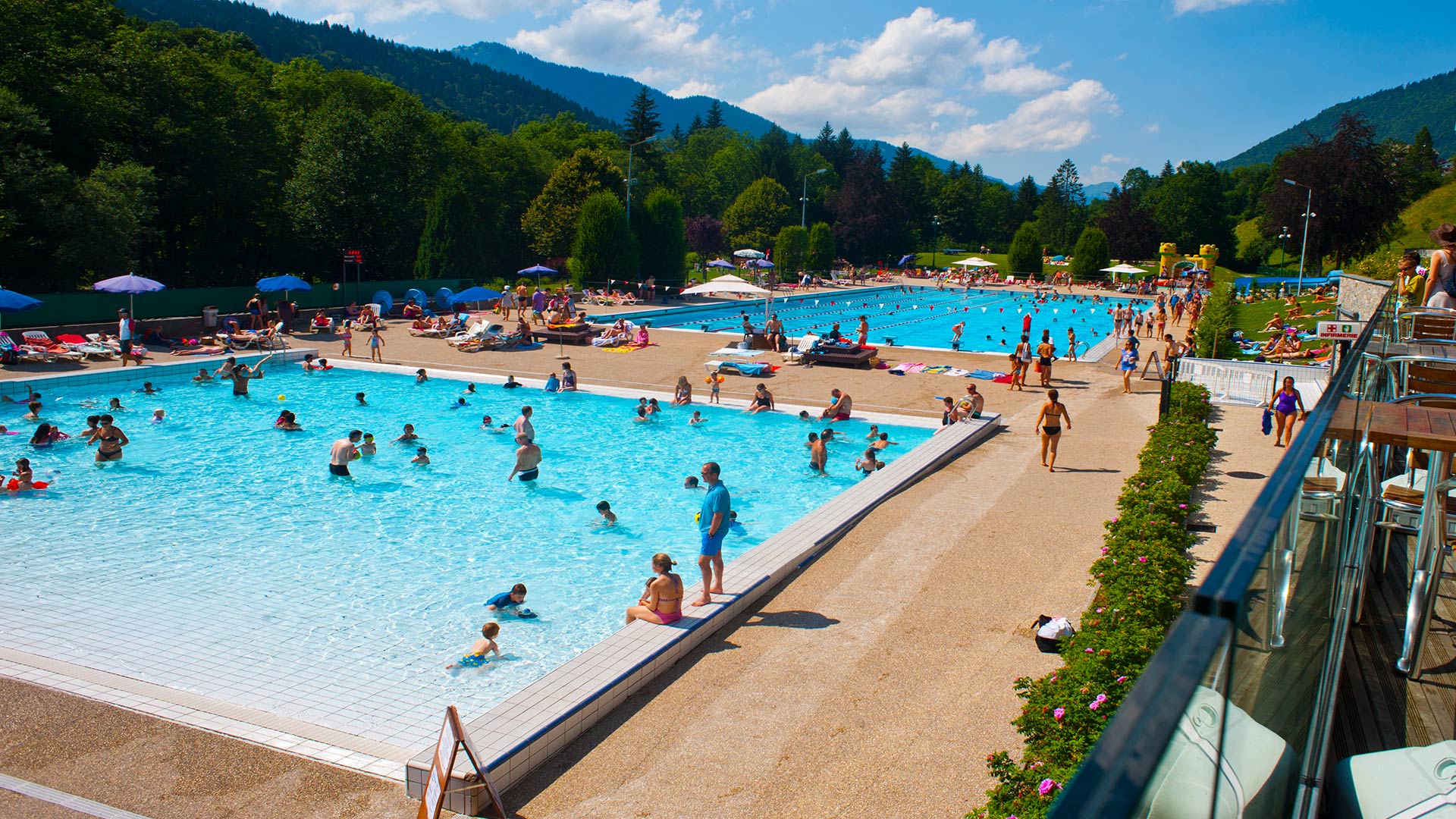 Day 5 - Resort Activities for the day
We give each of our guests a Morzine Multipass and an Aquatic Centre pass so you can make use of tsome free resort activities like ice skating and tennis in the morning. At lunchtime head to the Aquatic centre next door, which has a huge outdoor pool with kids games, slides and sunbathing areas with wellness for mum and dad.
If you still have some energy left then for a little extra cost you can ride the luge (€5) or even go horse riding (from €30). The equestrian centre is very close to the Aquatic centre.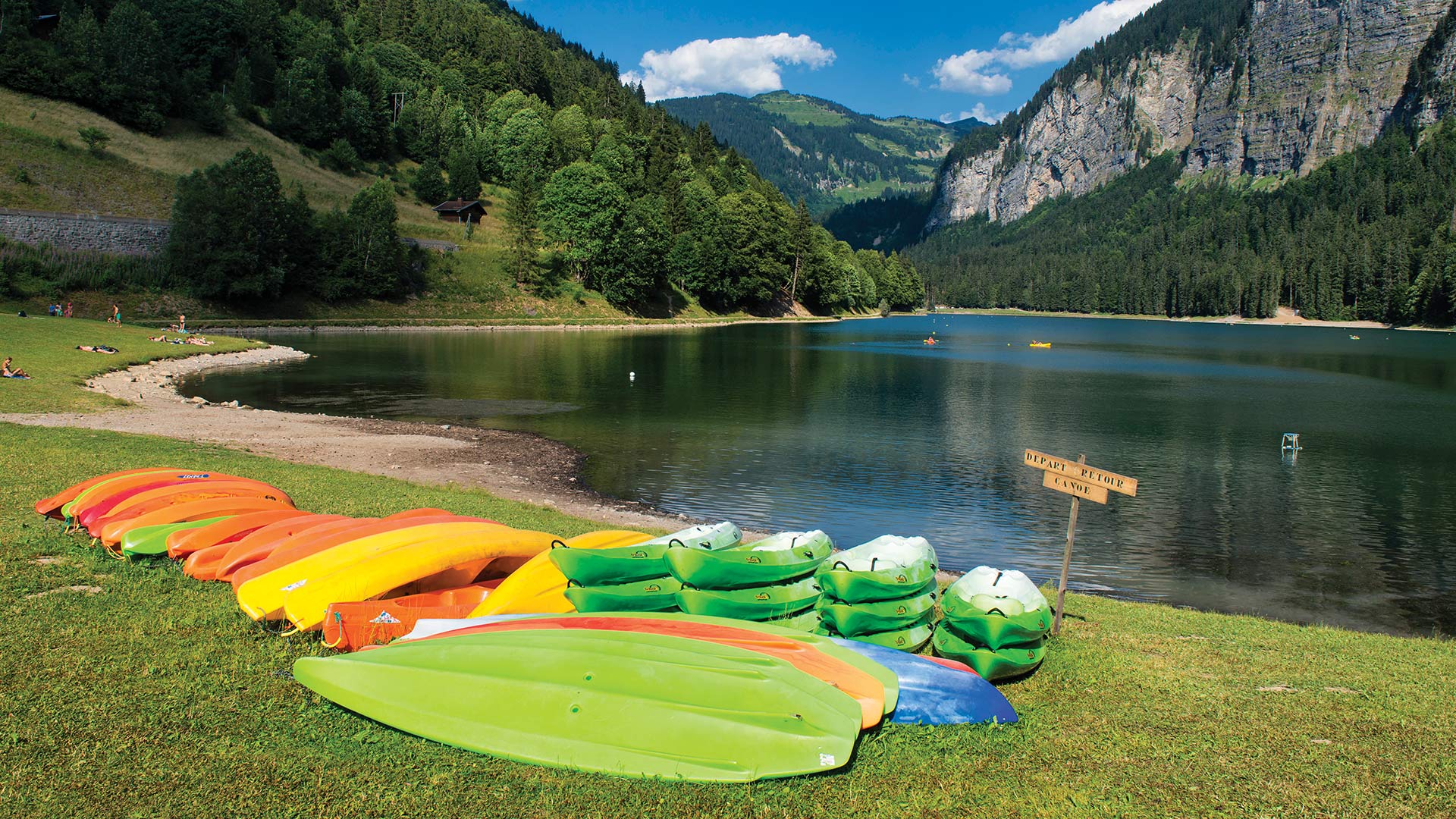 Day 6 - Lake Montriond for wild swims, paddleboards & kayaks
Grab a bike from our hotel racks and ride to the stunning Lac Montriond for a wild swim, a kayak or a paddleboard. It's a lovely place to be in the sun and its purpose built 'wild swimming lake' is just the tonic on a hot day. Don't worry, the water is not cold. Kayaks and SUPs are from €10 per 30 mins.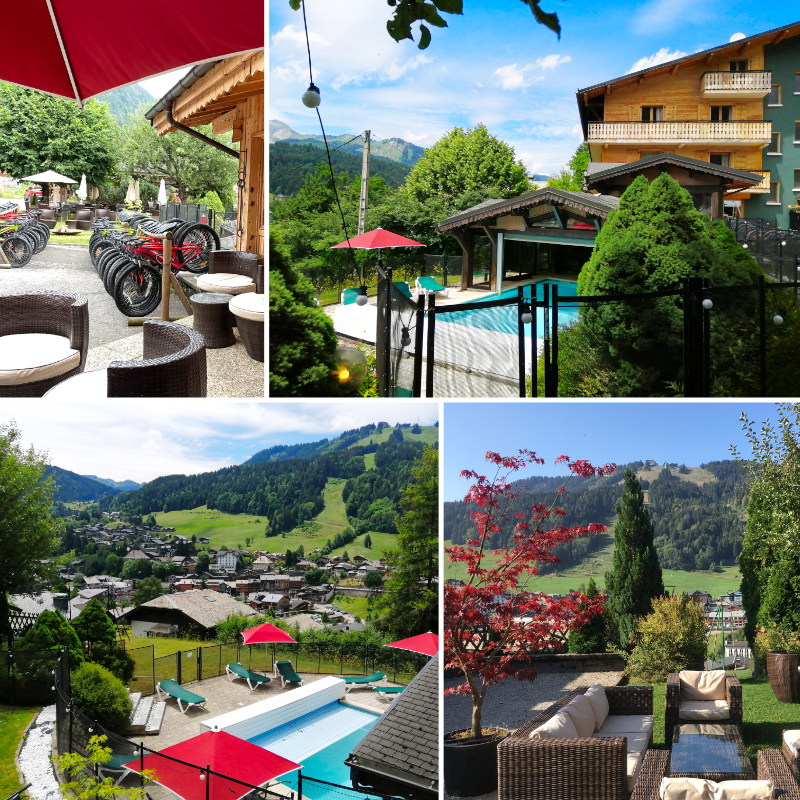 FACT BOX
Stay at Hermine Blanche Half board from £395
Extra activities: Canyoning from €55, Via Ferrata from €47
E-bikes & full suspension bikes: from €60 per half day
Self drive to Morzine (8-9 hours)
Email sales@alpineelements.co.uk
Back to Blog