Half term ski holiday tips
Make the most of family half term ski holidays
As with most school holidays during the ski season, the Alps suddenly fills up with vacationing families as Mums, Dads and kids hit the slopes en mass. With such a limited school holiday window there can be queues and frustration. However, a little planning can ease many of these problems away. Here are some of our top tips for a great family half-term ski holiday this February.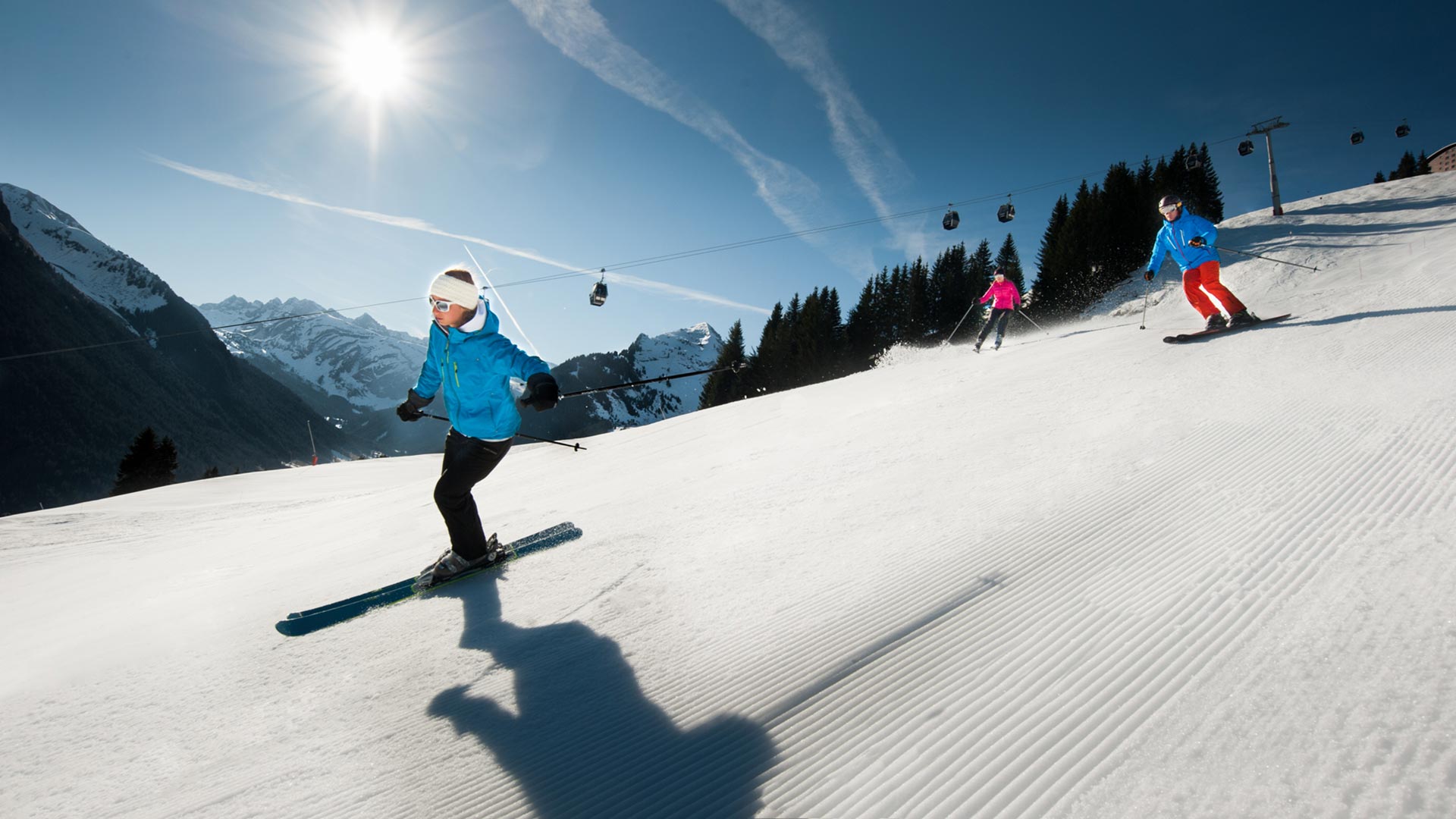 1. Be the early bird
We all know that feeling as we sit in the gondola on our first uplift: Fresh snow and fresh tracks. The site of skiers making the most of that powdery goodness. The freshly bashed corduroy pistes below look almost empty. That's because (compared to mid-morning) they are! Be the early birds, get the family up for the first few lifts, go as high as you can and enjoy the freedom and superb snow. Take your time descending, and head further away from the resort pinch-points. It really is worthwhile.
2. Small is beautiful
Choose a niche ski holiday operator, who has the time and expertise to tailor any ski extras to your specific requirements. This can help save you time, money, and hassle in-resort hunting down ski hire, liftpasses, and other needs. After all, it's supposed to be a holiday - relax and enjoy yourself, don't fret, we've got it covered.
3. Stock up in advance
Skiing can be a very fashionable thing, with styles and technology seeming to change every season. However, a little research can unearth some absolutely diamond deals on ebay. Your local ski shop can tune & repair skis and boards at a low cost, or have it done in-resort - You will be amazed at the difference in performane a tuned pair of skis or board can make. This is also a great option for those choosing self-driv, wher luggage linits don't apply.
Hand warmers can be a real boon, quietening even the most cold-affected: Buy these in the UK, often at a fraction of the cost in-resort. Budget and discount stores usually have stocks as winter approaches.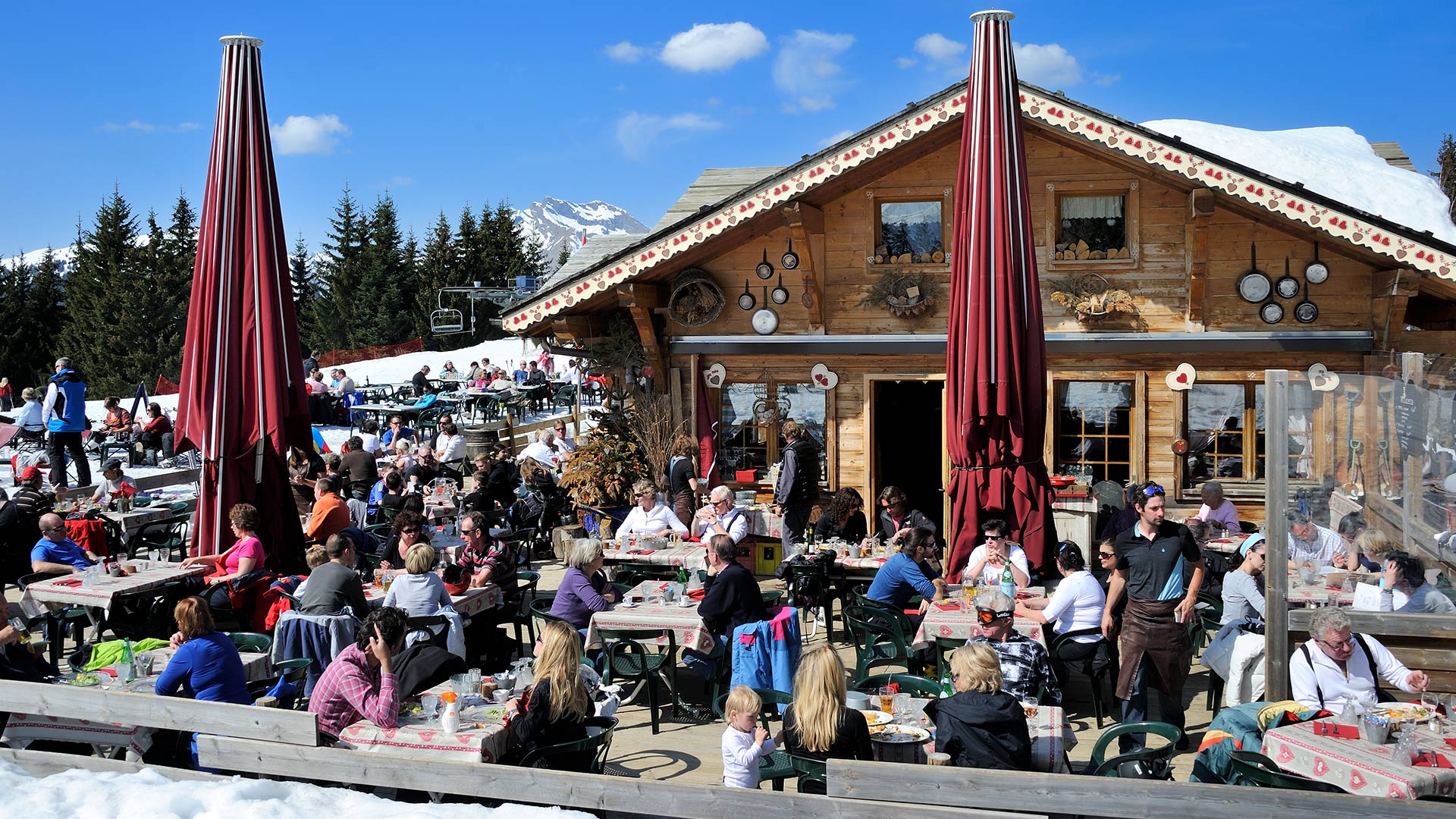 4. Restaurant hacks
Now that you're up the mountain, and away from the hordes, don't slip back into the usual routine. Avoid stopping for lunch during the 12-2 bun fight. Do this by stopping mid-morning for a chocolat chaud, pop an energy bar and some fruit in your backpack. Then the whole family will be able to enjoy the relative quiet of slopes cleared by lunchtime munchers. Stop for your lunch just as the full-up turn out from the restaurants, and the slopes fill up too.
Many restaurants will allow you to reserve a table (especially out side the usual lunch rush). With your table reserved, the anxious empty table dash is gone. Relax, enjoy the view, re-fuel and be ready for more fun in the afternoon. If your kids aren't too young, aim to book restaurant second sittings. Most restaurants will have at least two evening sittings and, the earlier ones tend to be the busiest. That way you will have greater choice, and the staff will be less fraught!
6. Tag-team
If your kids need looking after, why not tag-team the duties, with one parent skiing while the other hits the slopes, swapping over at luchtime. If you are going as two families, maybe taking a whole chalet, there are even more opportunities for sharing the child-minding.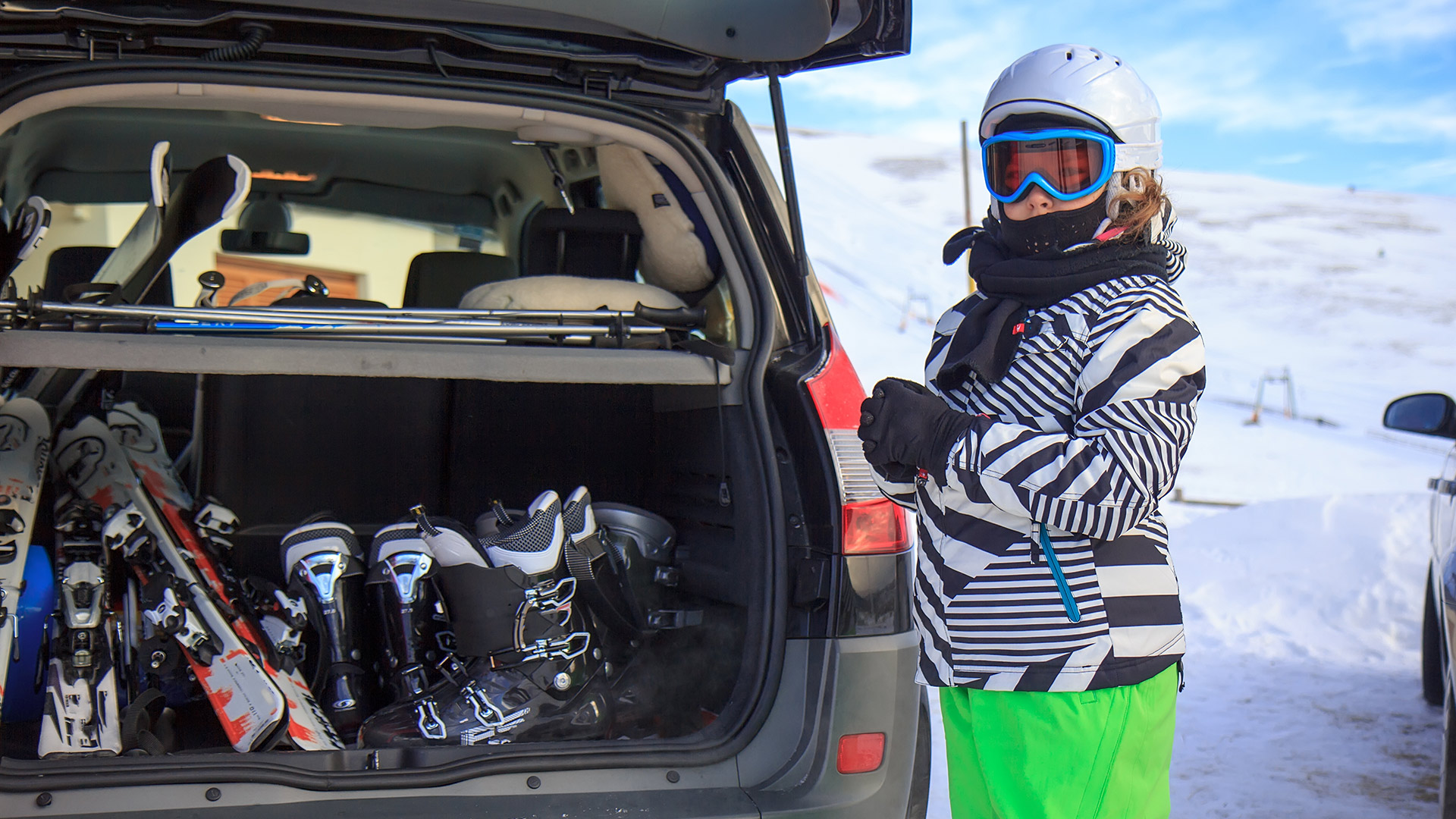 7. Drive to the Alps
The flexibility of driving to the Alps should not be underestimated for a family ski holiday. Kids toys, DVDs, extra clothes and so much more can be taken, without fear of exceeding airline baggage allowances! And, once in-resort, you are able to pop to the boulangerie for fresh croissants, drive to the supermarke to stock upt, or that hard-to-find out-of-town restaurant, and much more.
Plan for a stop-over, and make that part of the holiday. Fontainbleu is a favourite of ours, 35 miles South East of Paris. This delightful town boasts the amazing Château de Fontainebleau, once owned by the King, and where Napoleon said goodbye to the Old Guard before exile on the island of Elba.
Driving to your ski holiday can, for a family of four, save up to £2,500. French toll roads are the quickest way to the Alps, and add only around £120 to the trip. Coupled with a typical family car needing only a couple of fill-ups en route (usually at a cheaper rate than in the UK)
8. Save on ski lessons
Pretty well every resort in the French Alps has free beginner level, lifts and 'magic carpets' right down at resort level. These are ideal for families to teach their kids to ski, at no cost!
Ski & Board instructors mustto have specific levels of qualifications however, that can be where the equality ends. Choosing an English-speaking ski school (such as New Gen) will, for many, enable faster learning. Frustration at ones inability to understand and perfect a move is often cited as a reason for not enjoying a ski holiday -This is not nccessarily the pupils fault!
9. Layer it on
Don't choose the bulky, heavily insulated style of mountain clothing. Mutiple layers have long been the way to regulate body warmth on the mountain. Choose jackets with ventilation 'pit zips', buffs/snoods for the neck, a quality merino layer is worth the investment. Choose thin-but-warm socks: Bulky socks crammed into ski/board boots can result in painful feet!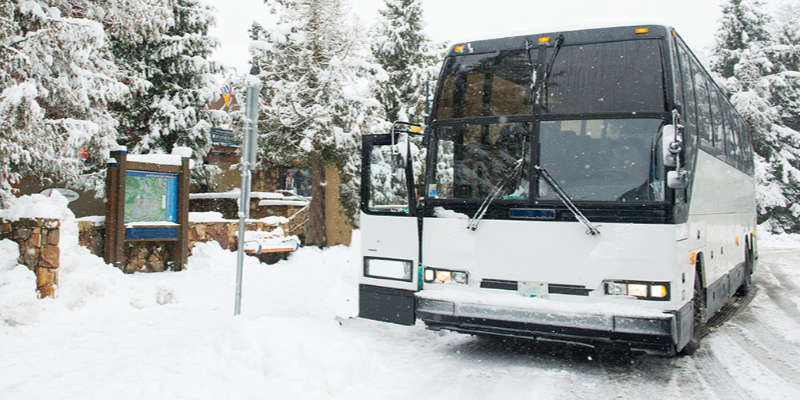 10. Bonus tip - Transfers
If you are booking your own flights, make sure that your tour operator offers free transfers, and that they coincide with your arrival and departure. At busy times, such as February half term, transfers can be harder to find (as well as more expensive).
Back to Blog