Glacier Skiing in Tignes -Summer 2023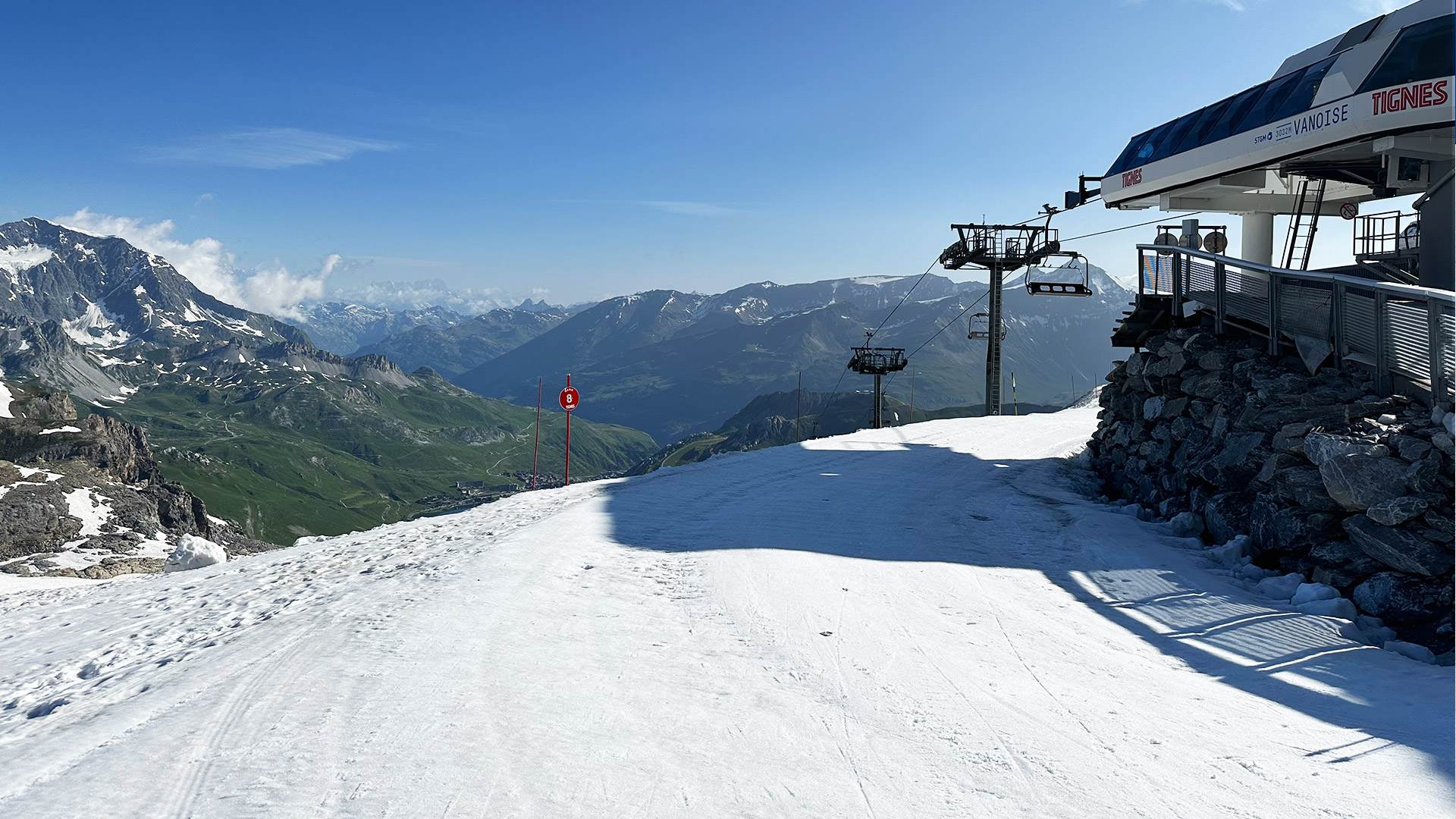 Last week, I went for my annual recce on Tignes' glacier and enjoyed some fun, crowd free skiing in warm weather and in easy-to-ski snow conditions. About 4 lifts were open (12-15 Kms of pisted trails) and the good snowfall from April and May with recent snow flurries in June were keeping things together nicely.
I had a great time. And if you are prepared to get up early, (first lifts at 06.45, last lifts at 1pm), you'll get 'all seasons' in just one morning: hardpack January conditions from 7am to 8.30, which soften nicely to become very fun to use by 9am; and progressively softer until midday. After 11ish you will prefer wide skis or a board, but I stuck to my alpine skis and had a blast.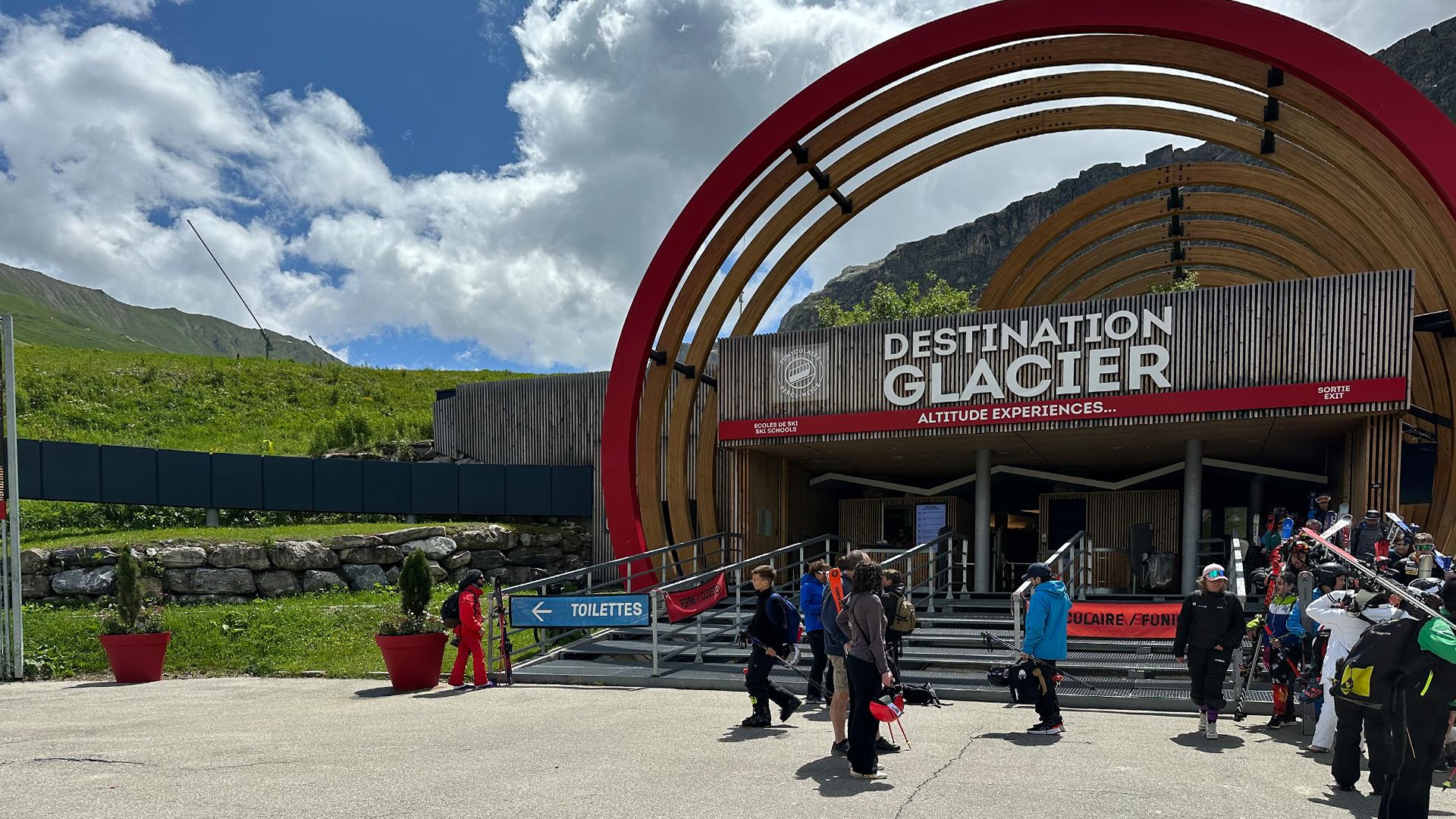 How things have changed
I've been riding/skiing Tignes' glacier (in summer) for 27 years. In the early days the resort was open 365 days a year and in the height of summer you could ride all the way back down to the base of the funicular and get the chair back up, and enjoy about 25 to 30 Kms of pisted trails and 8 or 10 lifts. You'd even get fresh snow in July (in fact, you still can!) and off-piste itineraries off the side of the glacier.
In recent years the resort started to close lifts in mid-August to give the glacier a break until late September, (now October), whereupon they'd reopen [the glacier] for the rest of the year and through the winter. The glacier had always provided a great facility for ski instructors and racers to keep their practice in.
Wind forwards to the current day and things have changed. This year [2023] we should have 6-8 weeks of good glacier skiing, mid June to the end of July. We'll still get fresh snowfalls and powdery conditions (for early risers) as summer precipitation at 3500m will fall as snow, even in July.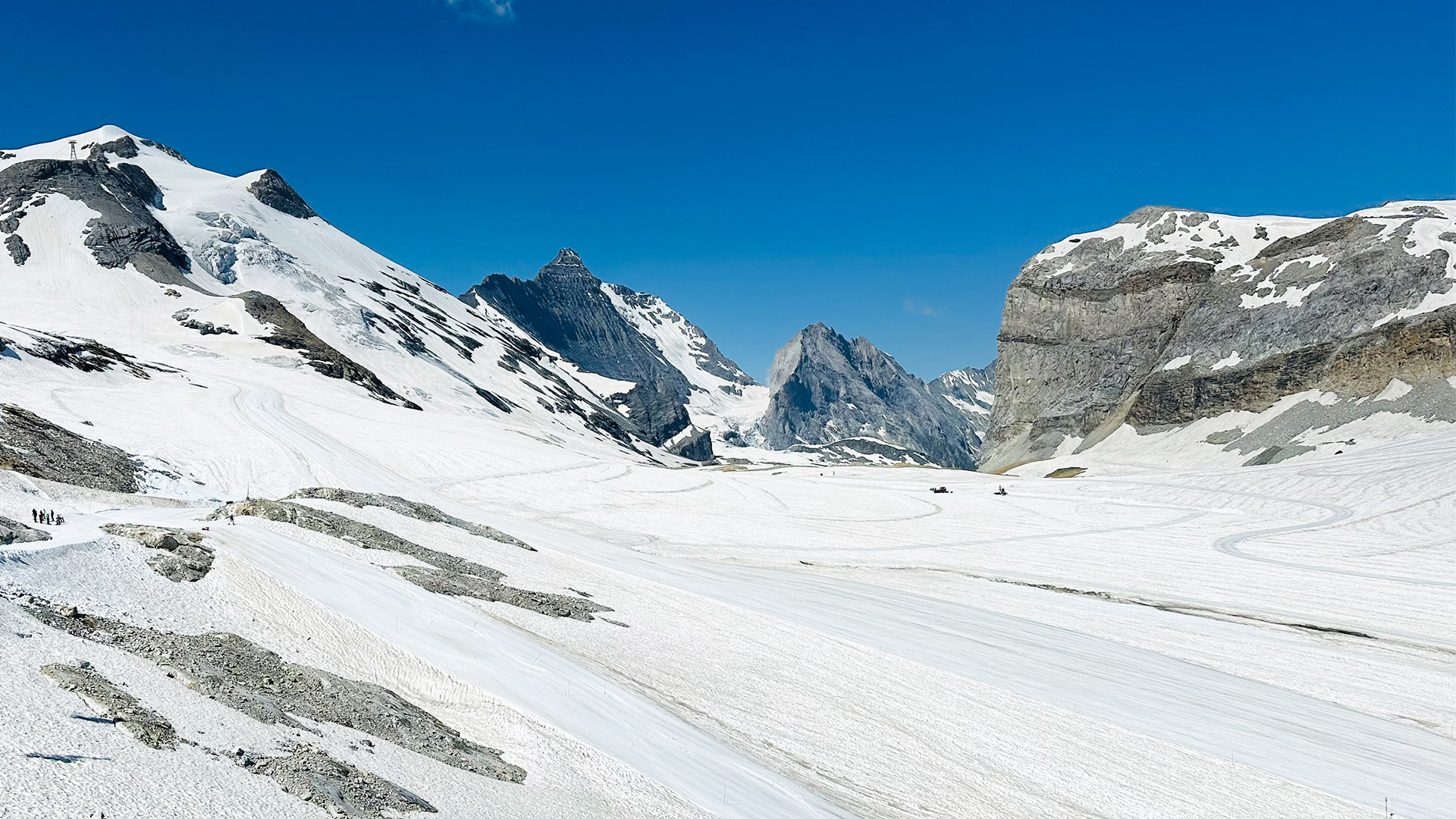 What it was like today (July 10th, 2023)
Today, (July 10th), the glacier is looking good as there's been a lot of precipitation through May which means snow at altitude. The snow is soft and very usable, partly helped by a lack of other people on the mountain. This prompted me to 'ski myself silly' for 3 hours and I certainly had a better time than I did skiing in March earlier this year.
There are fewer lifts open these days, but that is also in an attempt to save energy costs and the newer Express lifts do the job of two or three older style chair lifts back in the day.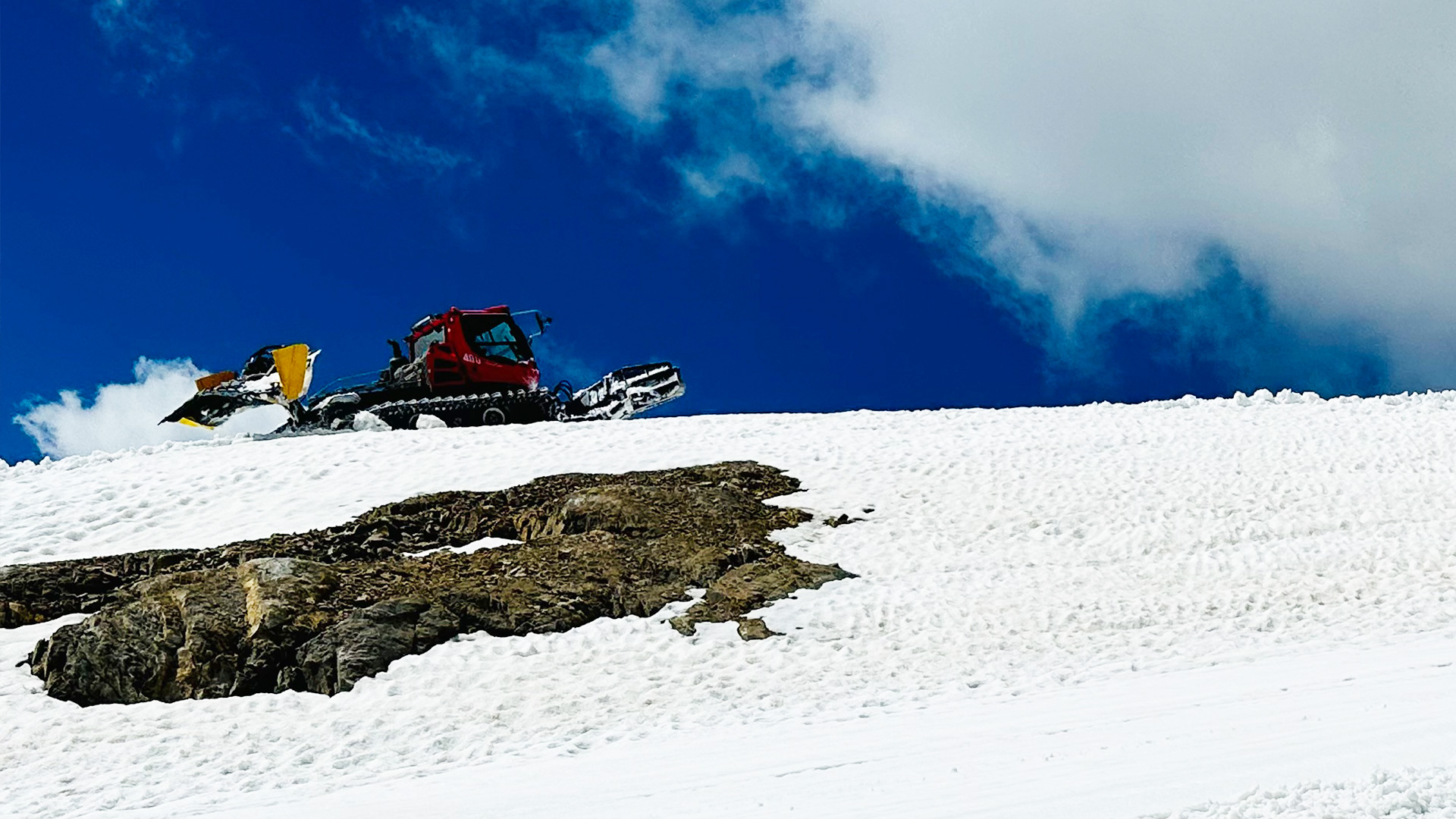 There is also a lot of busy piste-bashing going on as they try to harvest snow from far-flung corners of the glacier by shovelling it onto the main piste, and then to even store it under tarpaulins to keep the lower connecting slopes skiing.
Off-piste is more of a rarity these days but powdery snow does still fall in summer! You just need to get on it quicker before it melts. This does also tend to expose crevasses, so we recommend sticking to the pistes unless you are knowledgeable of the off piste routes. Even then, we'd advise caution.
My last decent powder ski on the glacier was about two summers ago, post Covid, and you could ride off the piste for fresh tracks in July and trust that the crevasses wouldn't eat you up!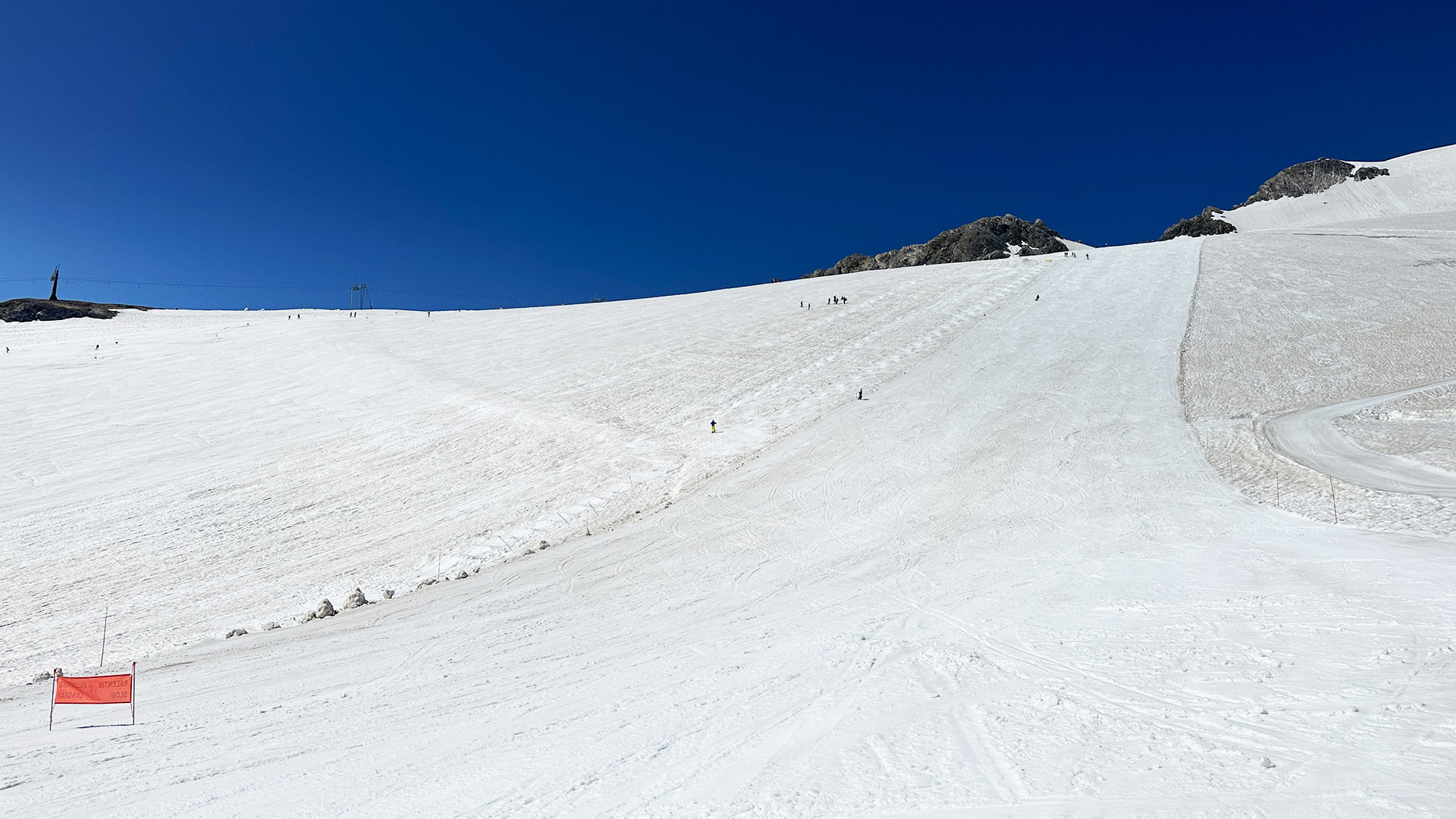 Summary
It's the same on the glacier as it has always been - yes the snow isn't quite as bountiful as it used to be, yes they have to work harder to keep pistes skiing… But the range of skiing has not changed that much and, although the summers are shorter [glacier opening], you get good summers and bad summers. Last summer [2022] was a not-so-good one. This summer is quite a good one. At least I thought so!
Back to Blog