Discover the Alps - A Great Family Holiday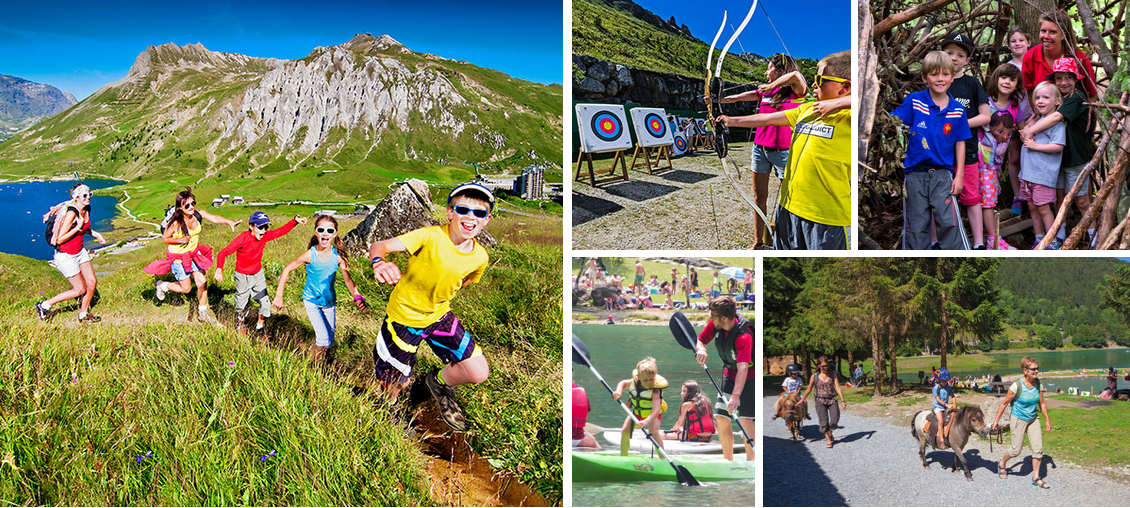 We think that the Alps were made for families… What better tonic is there to get families bonding together, than an active holiday in a beautiful place where everyone is engaged and entertained?
There's heaps of activities to get stuck into, for all ages (and many of them are free on our Active Packs), from Whitewater rafting.... to Paddleboarding… to wild swimming… to horse riding… to tennis and mountain biking. In fact there's over 80 activities on offer - many of our guests will often be heard to say that 'the hardest part is choosing what to do!'
Kids Clubs
We also offer a free Active Kids Club so your little ones can be entertained by our Childcare staff while parents go and do some activities for themselves (or get a well-deserved breather!). We call them 'Active Clubs' because we believe kids should be active, not sitting indoors all day while parents have all the fun!
"So much on offer, the hardest part is
choosing what to do!"
How it all started
Alpine Elements' is now the biggest Operator for summer alpine holidays and we've been doing it for 17 years. We've perfected our product every year and reckon that we've got the formula just RIGHT! Enough free activities for you to fill your week, and dedicated Active reps to help you plan your week.
Born out of a boredom of the beach, our summer alpine holiday product was conceived in summer 2001 by our MD James Hardiman. Whilst on a work trip to Morzine in June (2001) on ski-related business, James stood back and marvelled at the beauty and the energy of the place. And thought…'We need to set up a programme here!'
In fact, it is often said by local expats now living in Morzine: "We were brought here by the winters, but we chose to stay because of the summers"
Back to Blog