5 Reasons To Take Your Family on a Ski Holiday

When thinking about where to go on their next holiday, many families automatically think of the beach as their best option. Yet going skiing as a family can provide a far better trip for a lot of different reasons.
If you have never before thought about taking the family away on a skiing holiday, then the following are a few of the main reasons why you should consider this option for the perfect winter break!
It's Fantastic Value
Any worries you have about skiing being a very expensive hobby will soon melt away when you see the full range of offers available. This can turn out to be a very good value family trip if you go about it in the right way and take advantage of some of the best deals available.
For a start, you could look at the current Half Term offers to find something that is right for you. All our chalets and hotels are family-friendly and welcome children of all ages at Half Term. You will find that there are always some terrific offers for families looking to get away together and enjoy the slopes in great condition.
Check out our last minute deals available to those able to head away at short notice. By taking a few minutes to look around at the latest offers you are sure to find something that is right for your budget.
It is also worth remembering that family breaks are often best done on an all-inclusive basis. An all-inclusive ski holiday includes flights, hotel, food, equipment hire, and lift passes, all for one great-value price. This makes it easy to budget for and means that you don't need to take lots of spending money.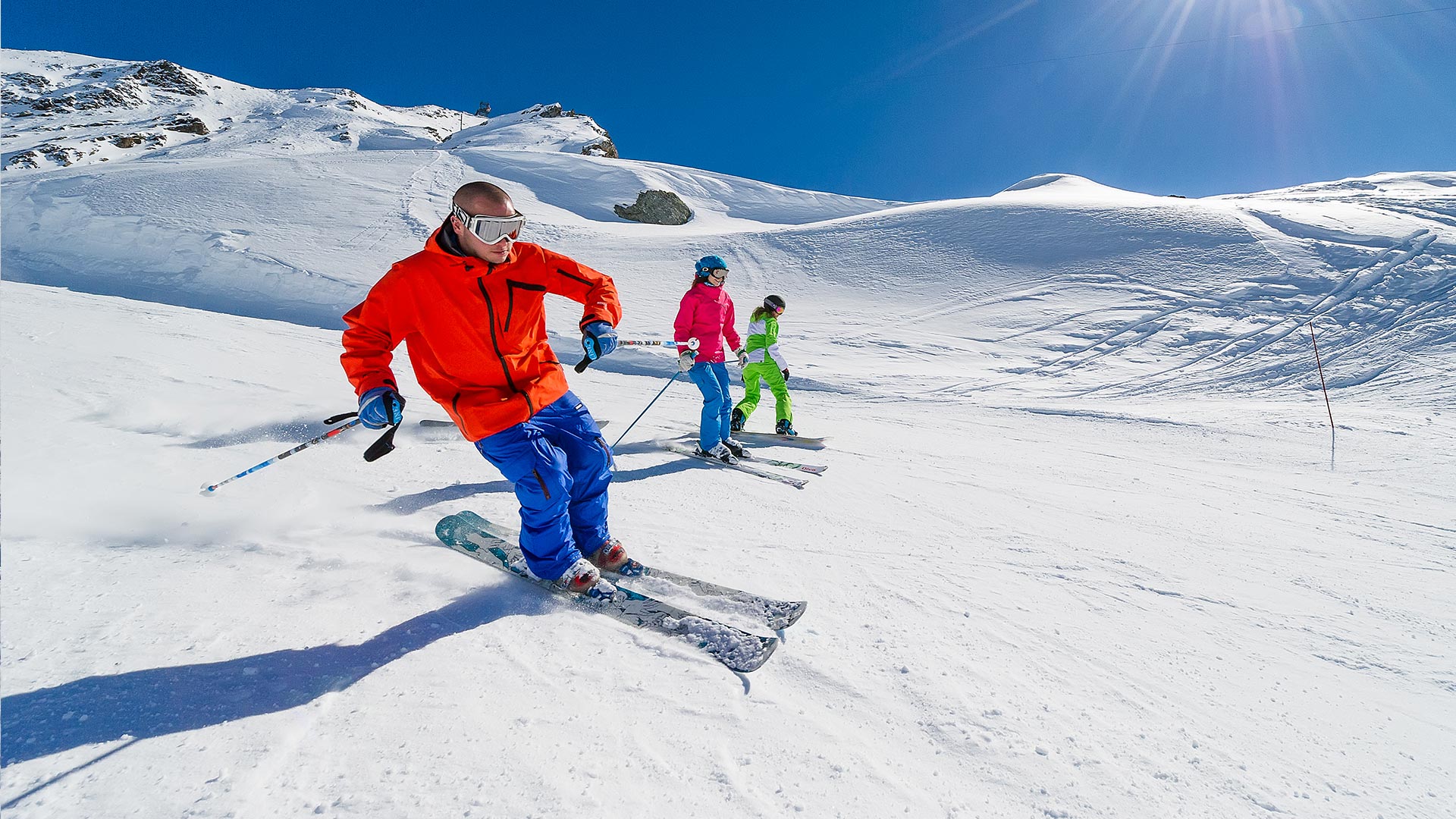 It's Fun for Everyone
It can be really difficult to plan a family break that suits everyone, can't it?
Maybe some of you like to go the beach while others prefer to explore the city or hit the local stores. This can make it seem like an impossible task to keep everyone happy at the same time in the one destination.
Well, one of the great things with a family skiing holiday is that everyone in the group can have a really enjoyable time, creating memories which will last a lifetime.
For a start, there are great slopes for skiers of differing levels in the best French Alps resorts. The area offers great skiing from beginners to the experienced, with ski lessons offering English speaking tuition to ensure a steep learning curve and get you on your feet in no time.
Hopefully you can all ski together on the same slope at some point in the trip, or arrange a suitable meeting point to allow everyone to travel at their own pace.
There are few people who don't enjoy the thrill of skiing once they give it a try, no matter how young or old they are.
It's Great Exercise
One issue that many parents now worry about a lot is their own fitness, as well as that of their kids. With a sedentary lifestyle and a poor diet now big problems in many households, the last thing they need is an unhealthy holiday as well.
If you hate the idea of everyone just lounging about and eating all day on holiday, then a trip to the Alps could be exactly what you need.
It is reassuring to see that a skiing trip can be a way of getting in a lot of exercise in a way that doesn't feel like hard work. The first piece of good news in this respect is that an hour of skiing or snowboarding will burn up anywhere up to 500 or 600 calories, the same as running for half an hour, and much more fun.
Another benefit is that getting out on the snow is also an excellent way of building up core strength too. By the time you go home everyone should be feeling the benefits of their daily work out on the slopes. This might not be a life-changing experience for everyone who tries it but there is the chance that it could be the start of a healthier lifestyle for your family.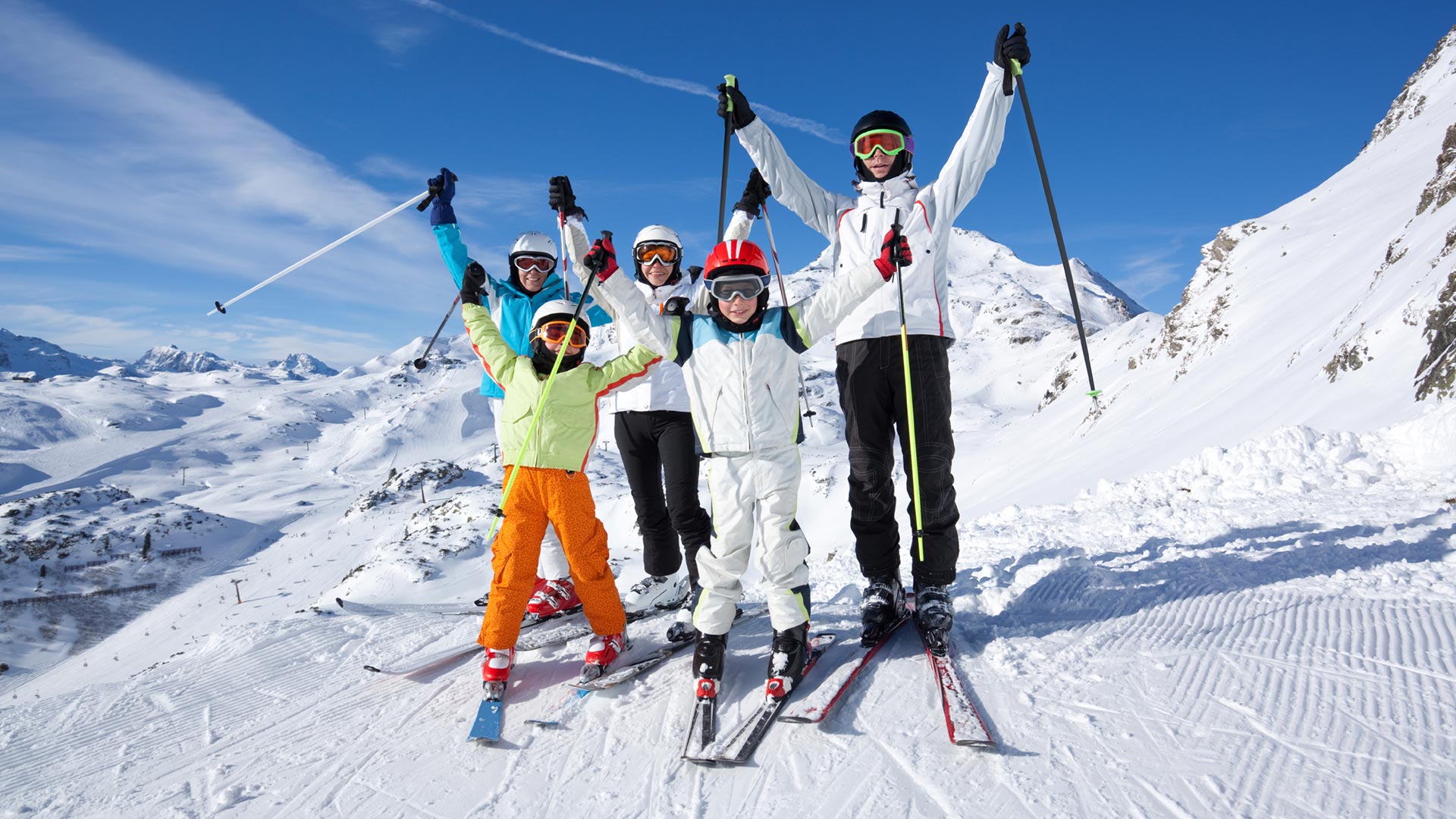 It's a Very Special Way of Bonding
You are sure to want to get the chance to bond with your family members when you all go away together. After all, one of the main reasons for taking a family trip in the first place is to spend more time together. In many cases, it can be really difficult to enjoy quality time as a family for the rest of the year, which makes a ski holiday an important time for many.
It can be wonderful to get the opportunity to spend a week or so together in a snug chalet in the Alps. There is something very special about skiing holidays that let people bond more closely than on other types of break.
Maybe it is the cozy evenings and hearty food in the ski chalet, or maybe it is the chance to get together and chat about how your day went and what you learned.
Either way, this is a very special experience that should allow everyone to feel good about spending time with their family.
Build Some Unbelievable Memories
When you boil it right down, going away on a family trip is all about building some unbelievable memories for the future. Without the chance to get away together like this then the year just flies by, with everyone focused on their own lives and living in their own separate bubbles.
By going on a family ski trip you can ensure that you all spend time together and create some magical memories for the future.
No matter what you all get up to in the rest of the year, this is sure to be a collection of your finest family moments of the year.
Taking group selfies on the snow, travelling together in the ski lifts and having relaxed evenings in the chalet are all things that are likely to linger long in the memory, and leave you longing for your next family adventure in the mountains!
Back to Blog