Our Covid Promise
You can book with confidence this summer
Updated Jan 6th
Demand is rapidly on the rise for this summer and we expect travel to be much simplified for fully vaccinated Brits. You can book now with confidence and make use of our early bird offer - because even if we are not able to operate your holiday due to Coronavirus reasons, you can change your dates (for free) to a new holiday in the future.
We are also offering an exclusive Early Bird package for bookings before December which gives 10% off all holidays, extra (free) activities and many other perks.
You can trust in us
We have been operating for over 23 years, with thousands of happy guests returning year after year. This means you can count on us to ensure all necessary measures are in place to give you the holiday you deserve, allowing you to have 100% confidence in our enhanced health and safety standards, staff training and operating procedures.
We are members of ABTA with membership number Y6740. ABTA and ABTA Members help holidaymakers to get the most from their travel and assist them when things do not go according to plan. We are obliged to maintain a high standard of service to you by ABTA's Code of Conduct.
---

Our Covid Protection Policy
If things change and we are not able to operate your holiday due to Coronavirus reasons, then you can change your dates (for free) to a new holiday in the future, as detailed here.
---
Low deposits
Reserve your holiday for just £175pp. Your final balance will be due 12 weeks before departure. For private chalets, deposits are 25%.
---
Covid Insurance
We have teamed up with Allianz to offer travel/medical insurance for our guests which will cover cancellation, curtailment and Covid-19. It will refund your accommodation, excursions and travel costs if:
1/ if you need to cancel your holiday due to you or anyone named on your policy testing positive for Covid-19
2/ if you fall ill with Covid-19 abroad and need medical treatment abroad and/or need to be repatriated to the UK
3/ If you are not allowed to board the plane (return, inbound flight) based on a suspicion that you (or someone booked to travel with you) has been exposed to Covid
---

Following FCDO advice
We will only travel to destinations that are exempt from the Foreign, Commonwealth & Development Office's (FCDO) advice against all but essential travel. If the FCDO advice means we cannot operate to your destination we will contact you to discuss your options and you will be able to amend your or cancel your holiday in line with our Covid Protection Policy. For the latest travel advice from the Foreign & Commonwealth Office including security and local laws, plus passport and visa information, click here.
---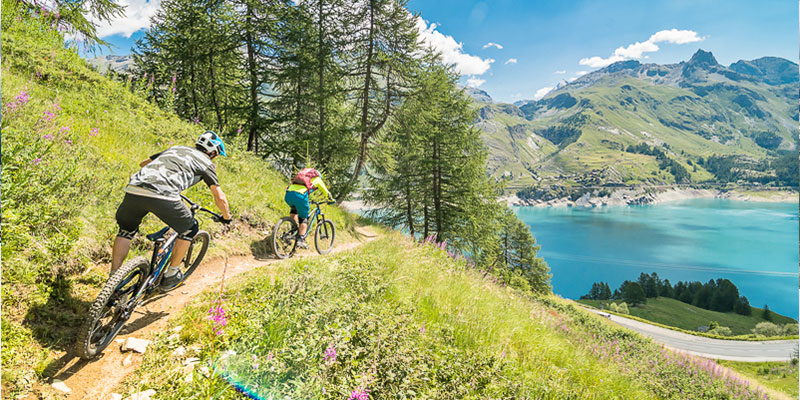 Staying Safe on Holiday
The mountains should always remain a place of freedom and relaxation and we'll always do our best to ensure your holiday is everything you expect it to be. There may be a general capacity restriction, with special focus on transfer coaches, mealtime planning, public areas (lounges), use of leisure facilities and activities planning so that you can still enjoy the wide range of activities which will be available.
Our hotels were open through much of summer 2020 and we are very familiar with operating fantastic holidays through Covid. In fact some guests reviewed us to say it was their best holiday yet!
We have implemented robust new cleaning standards and pledge to offer the best possible protection against infections during these times. Our own Activities staff will be implementing thorough cleaning measures of all our equipment and will practice social distancing. Our suppliers have also pledged to follow similar measures.
---
What will the experience be like?
The great thing about our holidays is that they take place outdoors and you can enjoy most of the activities and mountains without a mask! Activities are led by conscientious instructors and guides who will reduce group sizes and practice safe distancing.
During summer 2020 it was mandatory to wear a facemask on the lifts and in shops for anyone aged 11+ years. Our resorts did not place capacity restrictions on lifts, so we enjoyed the full network of lifts and trails, which were open as normal.
All activities were running as normal during summer 2020, albeit with slight capacity restriction and distancing, (which made the activities better, if anything!), and we enjoyed all our usual array of fantastic family pursuits, from whitewater rafting to rock climbing and everything in between!
Certain activities may require 'closer contact' or a partner and these can often be organised so that you are teamed up with members from your own bubble.