Snow Report 21/12/17
It looks like there will be a White Christmas!
Over the next 9 days the Alps are going to get a mix of sunshine and snow! There has already been record amounts of snow this year but this winter is the gift that keeps on giving! Over 200cm of snow is due to fall across the French Alps from Tuesday to Friday next week, that is a lot of snow in just 4 days!
Morzine is going to be nice and sunny with cold temperatures this weekend but then on Monday, the snow will be coming again with the heaviest snowfall of the week coming on Friday.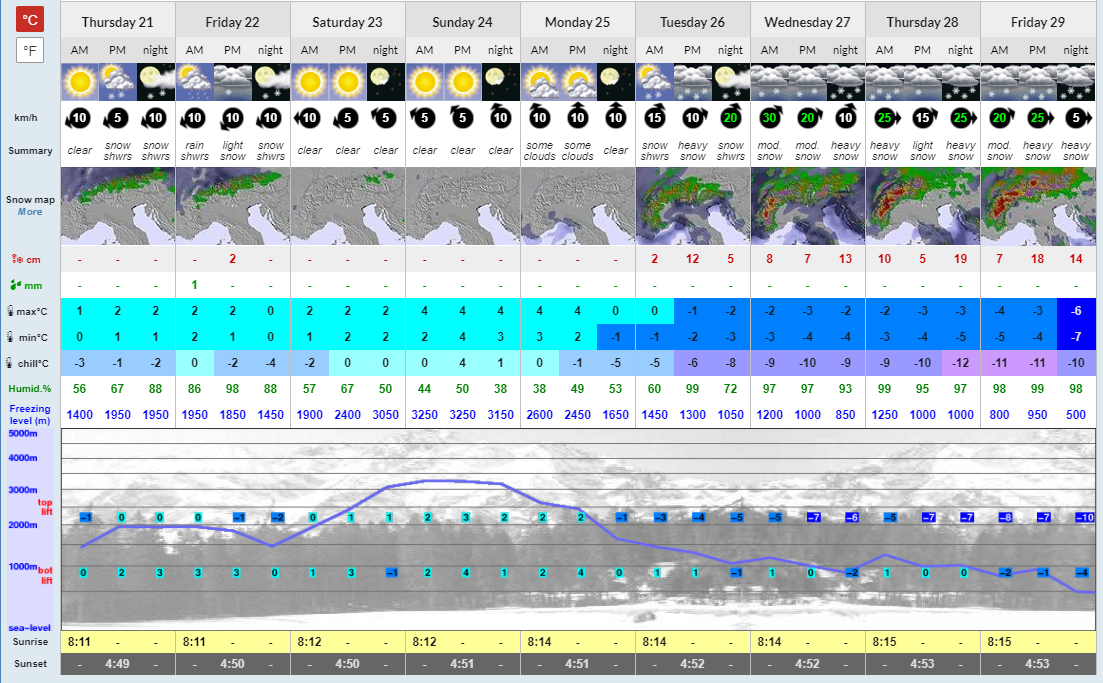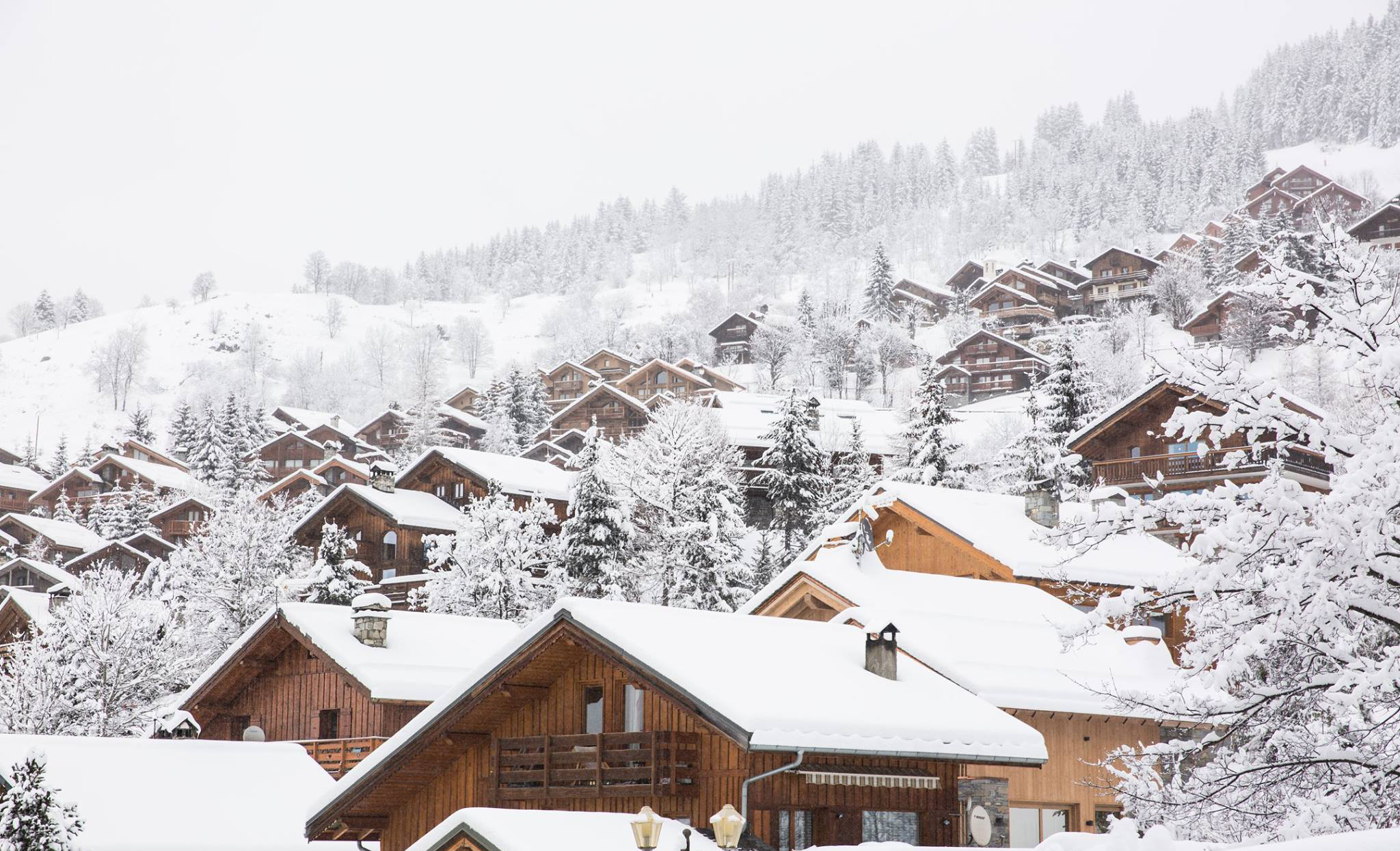 Photo: Meribel taken 20/12/17
La Tania is looking very much the same as Morzine with a few days of sun and a few days of snow at the end of next week. If you are spending Christmas in La Tania you will be treated to some great snow conditions on the pistes.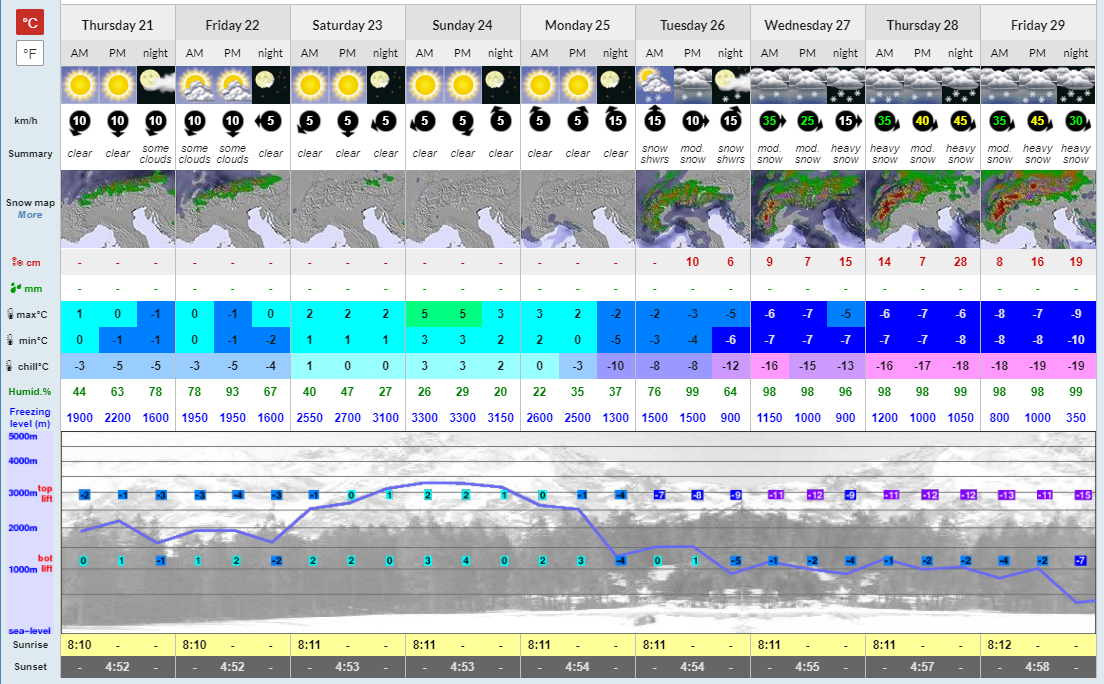 Photo: Tignes taken 21/12/17
Tignes and Val d'Isere are looking to get the most snow in the Alps with up to 200cm falling over 4 days! There will be a lot of powder awaiting our guests who are travelling out for New Years, It is safe to say you will be in for a treat!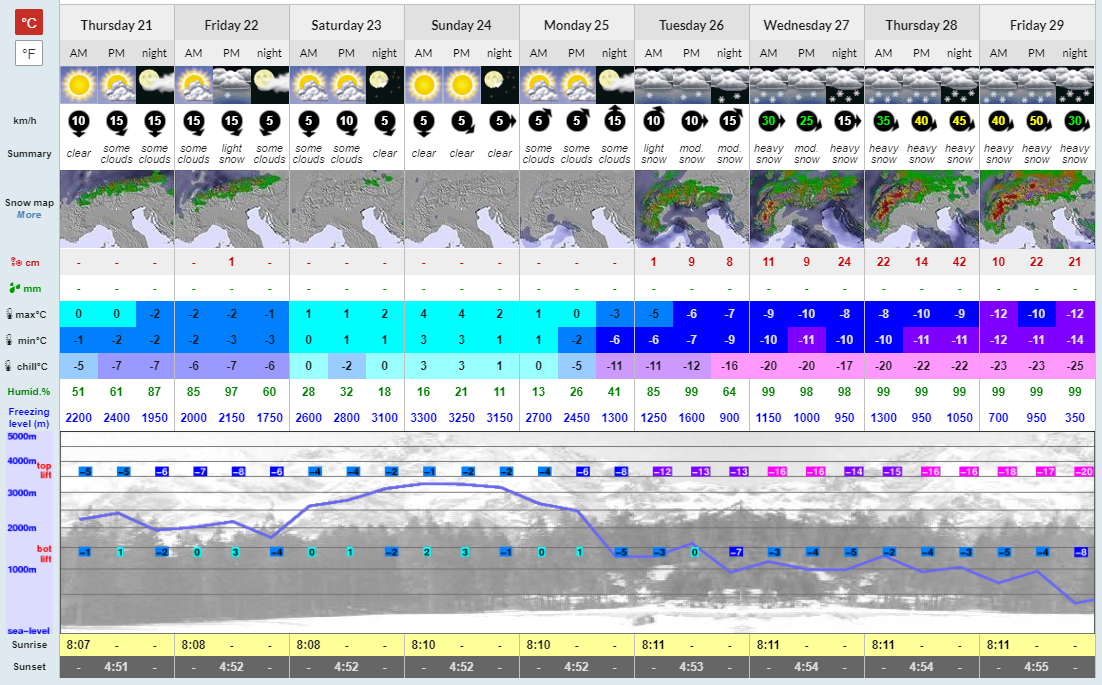 Back to Blog