Snow Report - 02/01/17
Happy New Year!
What a way to start 2018 than with incredible amounts of snow! The French Alps have been hit by even more snow over Christmas and New Years Eve. But don't think that is the end of the snow... There is more coming!
Tignes is going to be getting some serious snowfall over the next 2 days. There is over 100cm to fall in just 24 hours! Wednesday 3rd of January will be getting the most snow but also on Sunday and Monday, there will be 80cm falling across the two days. Temperatures will be -1 and -10 throughout the week with a few days of light snow where you can make the most of the fresh powder!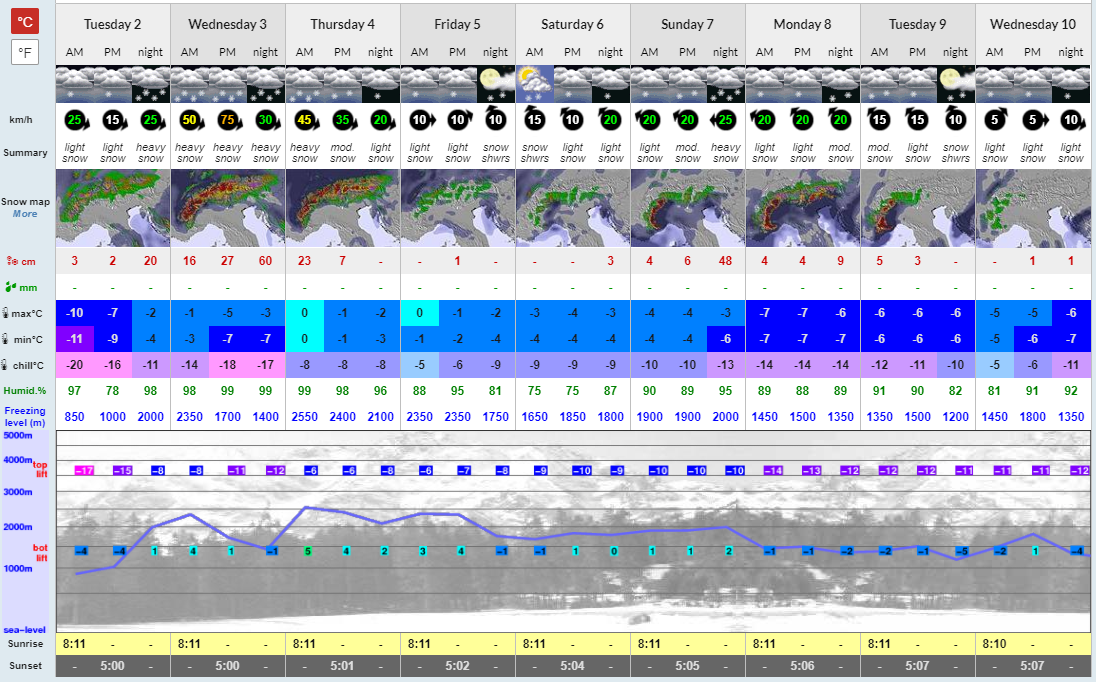 La Plagne is also getting some amazing amounts of snow. There will be 160cm of snow between today and Thursday the 4th of January... That is a lot of snow! If you are heading to La Plagne this season you will not be short of snow, these are the best snow conditions the resort has seen since 2011. Temperatures will be staying below freezing with the coldest turning to -10.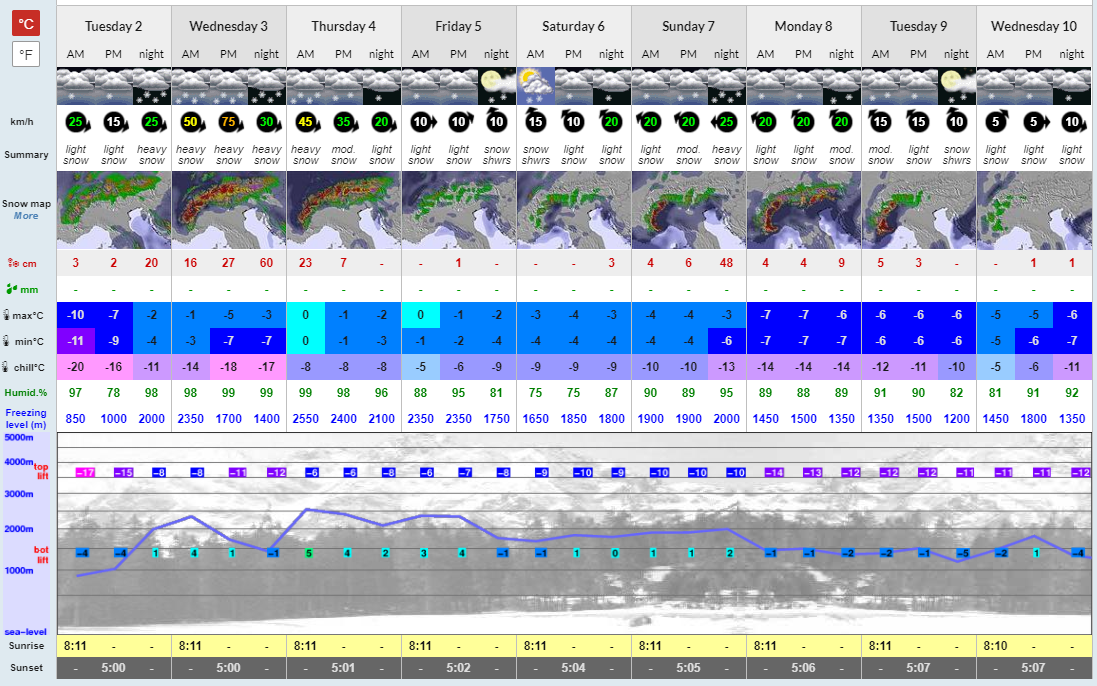 Meribel is looking to have the best snow conditions this week as there will be 110cm of snow over the next 48hours but then the sun will make an appearance and there will be one of the best powder days of the season on Saturday the 6th of January. If you are skiing in Meribel this week make sure you take your camera and create some incredible memories on the slopes!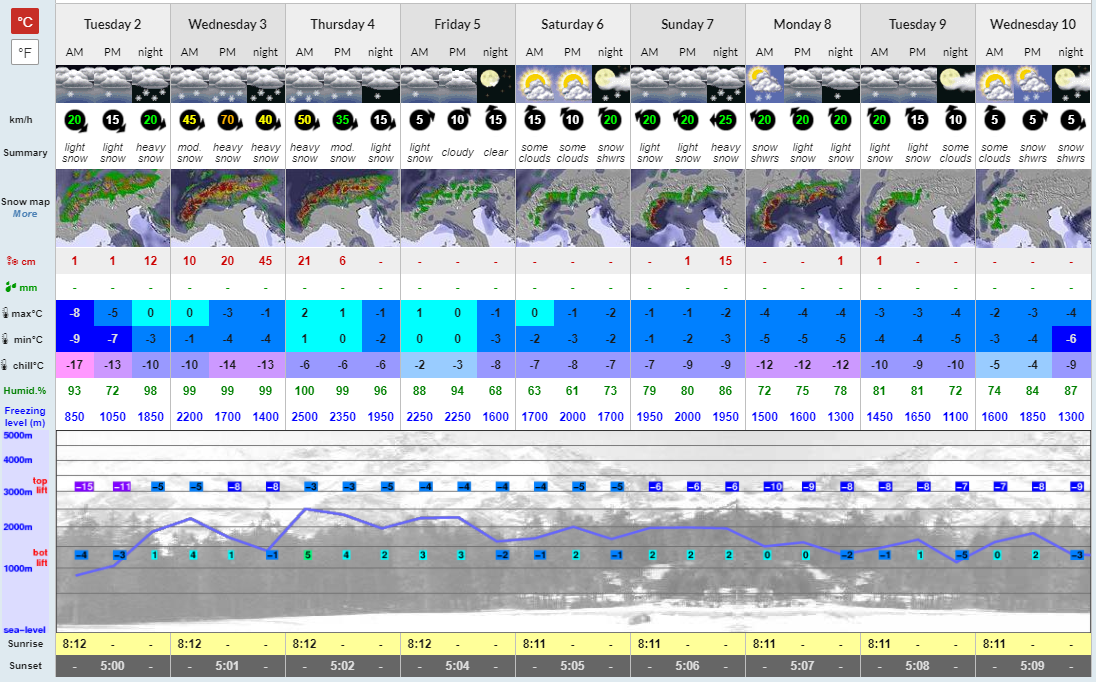 Back to Blog